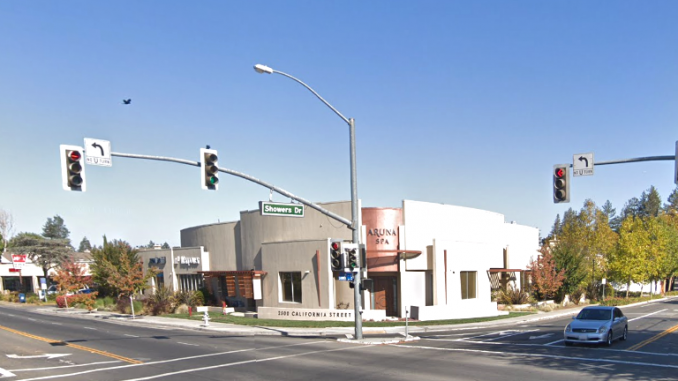 This story originally appeared in the Daily Post on April 6.
BY ALLISON LEVITSKY
Daily Post Staff Writer
Planned Parenthood has bought a nearly 8,000-square-foot building half a mile from its Mountain View clinic's current location, a spokeswoman for the organization told the Post yesterday (April 5).
The health center closed on the purchase a few weeks ago and will move from its 225 San Antonio Road office to the new space at 2500 California St. early next year, after it's been renovated to be usable as a health care facility.
"We're really excited about being able to have that space to continue providing services in Mountain View," said Lupe Rodriguez, public affairs director for Planned Parenthood Mar Monte. "We're very grateful that we'll be able to extend our lease at our current location until we're able to open the new site."
Rodriguez didn't say how much Planned Parenthood had paid for the 11-year-old building, which has previously been home to Kumon Learning Center and Aruna Spa.
County may become a neighbor
The two-story building is on a 0.57-acre lot and will be able to accommodate other tenants. Rodriguez said Planned Parenthood is in talks with Santa Clara County to provide space in the building for medical facilities for patients on the county's health plan.
Planned Parenthood will be moving out of its current location as the international housing developer Greystar moves forward on a development with 642 residential units and about 16,600 square feet of commercial space at 2580 and 2590 California St. and 201 San Antonio Circle.
The development is controversial because the Los Altos School District has expressed interest in building an elementary school on the site, possibly by invoking eminent domain.
In January, Greystar sent real estate attorney Norm Matteoni to a school board meeting to say that both property owners were unwilling to sell the 8.6-acre site, which would cobble together three parcels at 201 San Antonio Circle, 225 San Antonio Road and 2580 California St.
Housing development goes forward
The Greystar project, meanwhile, is tentatively scheduled to be heard by the city's Environmental Planning Commission on June 6 and by City Council on June 26, according to Senior Planner Mariya Hodge.
Greystar declined to comment.
Planned Parenthood Mar Monte operates 35 health centers in California and Reno, Nevada and has operated a clinic in Mountain View for 20 years.
The clinic will continue to provide reproductive health services, including STD testing and abortions, along with primary care, Rodriguez said.