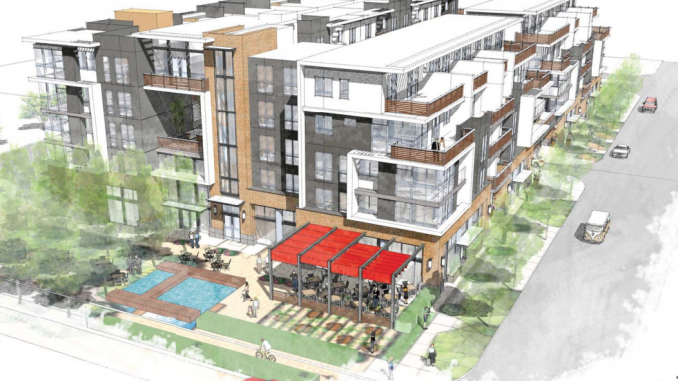 This story was originally printed in the Daily Post on March 2.
BY EMILY MIBACH
Daily Post Staff Writer
A dozen parents from the Menlo Park City School District are backing Councilman Ray Mueller's idea to give the district $1 million of the city's undesignated surplus funds.
The money is aimed at helping make the school district "whole again," as Mueller puts it, because of the lack of property tax funds the district will be getting from Stanford's residential
and commercial development at 500 El Camino Real, which is property-tax exempt.
While the project will not contribute taxes to the district, the 215 apartments that will be part of the 8.4-acre development are expected to add 39 students to the district, which will cost it an additional $660,000 a year.
If the Stanford development was taxed, it would bring $195,000 to $250,000 a year to the district in property
taxes.
Mueller and Mayor Peter Ohtaki negotiated with Stanford officials to try to fund the district's shortfall, resulting in a deal in which the university would pay $100,000 a year to the district's educational foundation for the next 15 years.
Despite the donation from Stanford, the district will still need another $170,318 in annual property taxes to fund the additional students.
The $1 million from the city could go into the district's endowment in order to help fund the district's shortfall caused by the Stanford development.
About a dozen district parents wrote to the council expressing their support for Mueller's idea, which was backed by Ohtaki. Mueller said yesterday (March 1) that City Attorney Bill McClure and City Manager Alex McIntyre are looking into ways to execute his idea.
Superintendent Erik Burmeister said yesterday that he had mentioned the funding idea to some parents, and told them it may be a good idea to let the council know the district supports the idea.
"The need for an additional $1 million in one-time funds to the endowment has been public since the Stanford deal was reached," Burmeister said in an email to the Post. "We still hope the city will assist in finding the additional $1 million, whether it happens in the manner that council member Mueller suggested or another way."