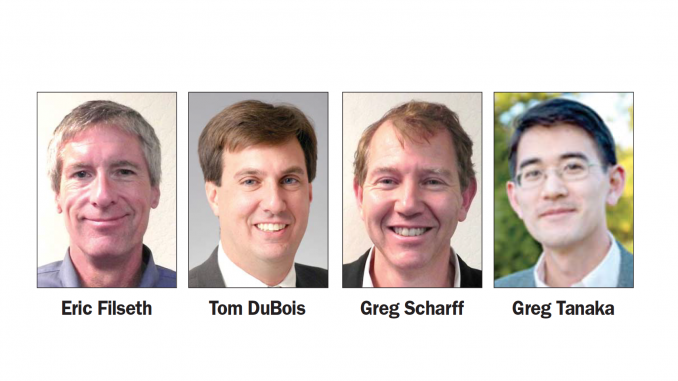 BY ALLISON LEVITSKY
Daily Post Staff Writer
A call for greater transparency when the city of Palo Alto negotiates with employee unions has won the support of City Council.
The council voted unanimously Monday (Feb. 26) night to move forward with the proposal to post the city's formal offers and union counteroffers on the city's website, along with a fiscal analysis and impacts on long-term pension liabilities.
Vice Mayor Eric Filseth and councilmen Greg Scharff, Greg Tanaka and Tom DuBois introduced the proposal in a memo to the rest of council.
The proposal is modeled after an existing San Jose city policy.
The idea comes as hundreds of millions of dollars in unfunded employee pension obligations loom over the city.
Growing pension liabilities
As of June 2016, the city's unfunded pension liability — the difference between what will be needed to pay employee pensions and the amount that's been budgeted for them — was $405 million.
"Government and labor are going to have to work together to bring everybody along with this," Filseth said. "I believe that California residents are not going to be happy as the full import of this (the pension shortfall) comes home."
Hiring problems
But a union leader warned that the city needs to remain "welcoming" to highly skilled employees.
"I'd like to see that we maintain a relationship that is welcoming to future employees," said Lynn Krug, a city civil engineering field inspector and former chapter chair of the Service Employees International Union, Local 521. "Our hiring problems are real."
The proposal was referred to council's Finance Committee to be refined.
Then, City Manager Jim Keene will hold discussions on the proposal with the city's bargaining groups before the proposal returns to council for final approval.