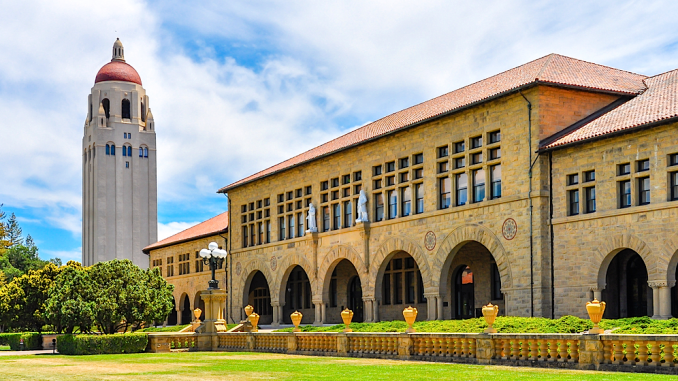 BY KYLE MARTIN
Daily Post Staff Writer
Stanford has released a report saying it had fewer reported incidents of sexual assault and harassment than in the previous year.
But a faculty member, Law School professor Michele Dauber, said that might be because survivors aren't reporting such incidents because they're distrustful of how they'll be handled by the university.
According to the report, there were 20 formal investigations into sexual harassment in the workplace or in an "academic setting" deemed Title IX policy violations, which ended in the termination of six men who work at Stanford.
There were other investigations that led to no disciplinary action after the university found no policy violations.
And there were 15 matters that required university interventions, when the university provides mandatory sexual education and counseling to an individual involved in a Title IX complaint or investigation.
The 15 cases involved four faculty members, two graduate students, two undergrads, two employees, two post-doctoral scholars and two vendors — all men. No cases involved women.
"We are committed to effectively responding to allegations of sexual harassment, sexual violence, relationship violence and stalking," said Lauren Schoenthaler, senior associate vice provost for institutional equity and access. "We employ a trauma-centered approach with the goal of preserving and supporting the agency of the complainant where possible, and where both parties are treated with respect and provided support."
Michele Dauber, a Stanford law professor and prominent critic of the university's Title IX performance, called the report "disheartening."
"It appears clear that survivors simply do not trust Stanford to handle gender-based violence equitably due to the many issues of institutional betrayal that have occurred," Dauber said in an email to the Post. "Over time, trust has eroded to the point that few victims report these offenses. Moreover, it appears that the few who do report do not wish to go through Stanford's process. This almost certainly means that perpetrators are left in place on campus, not expelled and not even meaningfully disciplined. This makes campus less safe in my view."
Dauber is the activist who led the successful campaign to recall Judge Aaron Persky because he gave a six-month sentence to former Stanford swimmer Brock Turner, who was convicted of sexual assault and attempted rape.
During the 2019-20 academic year, Stanford had 187 reported incidents, down from 279 during the previous year, the report said.
Title IX, a federal civil rights law, prohibits sex discrimination in educational institutions.
Dauber said she was alarmed that there were no hearings on the incidents reported to Stanford, and instead was an increased use of mediation. Since the parties in mediation have to agree to be part of that process, she said survivors may feel pressed to accept negotiated outcomes that they don't fully support in order to avoid a hearing that they feel might be biased or re-traumatizing.
She also pointed out that the report said there were no explusions for sexual misconduct.
She said the report shows that "accused students continued to enjoy negotiated outcomes such as a 'quarter away from main campus,' for relationship violence, which presumably means that at Stanford spending a quarter in Italy is now a punishment."
The report noted that Stanford is changing how it handles Title IX complaints because of new federal regulations and recommendations from an outside review.
Now, each party in a case will have the right to cross-examine the other party and their witnesses. Also, all contested issues will be decided at a hearing unless both sides agree to some other process of adjudication like mediation.
Also, Stanford is combining three offices that handled sexual assault and harassment cases into one office called the SHARE Title IX Office.
Stanford officials said in the report that they are continuing efforts to reduce sexual misconduct on campus.
"These annual reports show us that sexual violence, sexual harassment and gender discrimination are prevalent on our campus. We all must work together to address this critical issue," said Provost Persis Drell.