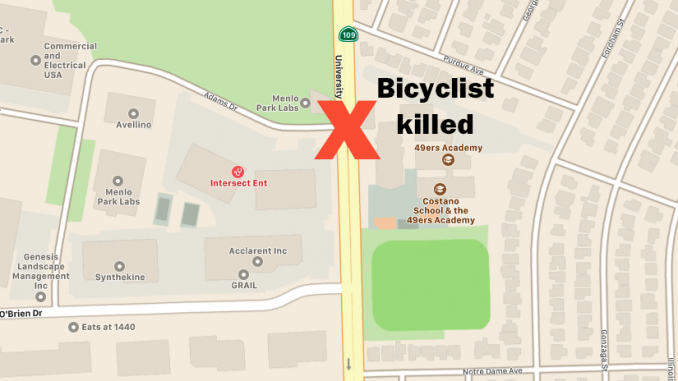 BY EMILY MIBACH
Daily Post Staff Writer
A Menlo Park man died after being hit by a car while he bicycling on University Avenue in East Palo Alto, police said today.
A car was headed west on University Avenue near the Adams Drive intersection around 4:30 a.m. on Friday (Aug. 14) when it hit Eric Clemons, 61, police said.
Paramedics tried to save Clemons, but he ultimately died at the scene from his injuries, according to police.
The driver of the vehicle stayed on scene and cooperated, police said.
The cause of the crash is under investigation, according to police Cmdr. Jeff Liu.
No criminal case relating to the crash has been submitted to the District Attorney's Office.