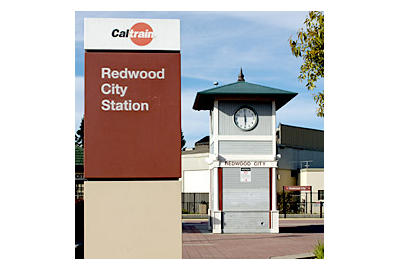 BY EMILY MIBACH
Daily Post Staff Writer
A man brutally attacked by a stranger at the Sequoia Station Caltrain stop in Redwood City has lost his memory of what happened to him, a prosecutor said yesterday.
The alleged perpetrator, Larry Ragland, 36, was yelling at people near the station on Friday, according to District Attorney Steve Wagstaffe.
At first, he went up to a man eating ice cream and berated him, said Wagstaffe.
Then Ragland approached a 56-year-old man and challenged him to a fight, the DA said. The man walked away and pulled out his phone to call 911, but Ragland kicked the man and knocked him to the ground, Wagstaffe said.
The man was knocked unconscious, and a pool of blood began to form around his head, the DA said. As a result, the man has lost his memory of what led up to him being knocked onto the ground. Ragland was arrested.
However, the DA's office can charge Ragland with felony battery causing serious injury because two people witnessed the attack and told police what happened.
Ragland appeared in court yesterday and pleaded innocent to the battery charges. He remains in jail in lieu of $50,000. However, if he gets out of jail, his bail agreement will state that he cannot return to Sequoia Station, Wagstaffe said.
Wagstaffe said he is not sure if Ragland's actions were caused by a mental health issue.
Ragland's next court date is on Aug. 17.