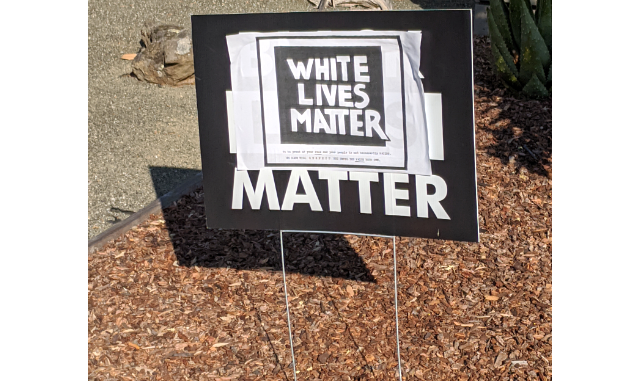 BY SARA TABIN
Daily Post Staff Writer
At least two Black Lives Matter signs in Palo Alto have been vandalized, police said today.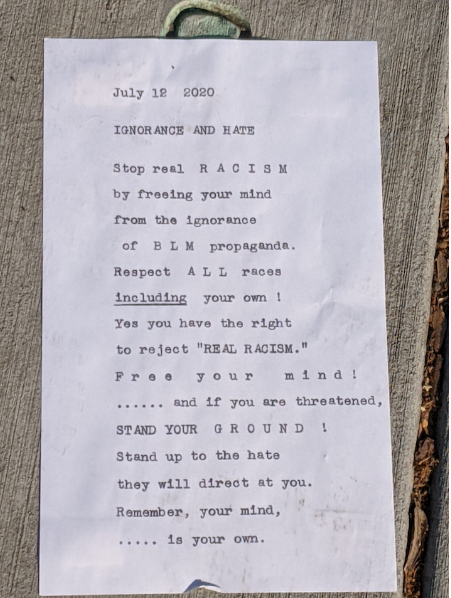 A Black Lives Matter yard sign on Louis Road was found with a "white lives matter" flyer taped on top of it on Friday. Sgt. Craig Lee said the suspect also wrote something that was unintelligible on the sidewalk near the sign. He said no threats were found and no damage was done to the sign.
The incident was labeled a hate crime on the police blotter. Lee said police are stepping up patrols in the area as a result of the incident.
He said a similar incident was reported anonymously to police last week. The person who reported it didn't want the police to investigate, said Lee.
Glenn Story, a resident who lives on Shasta Drive, told the Post that his neighbor's yard Black Lives Matter sign was covered with a white lives matter flyer. Story said the perpetrator left another flyer with a manifesto on it calling Black Lives Matter "propaganda."