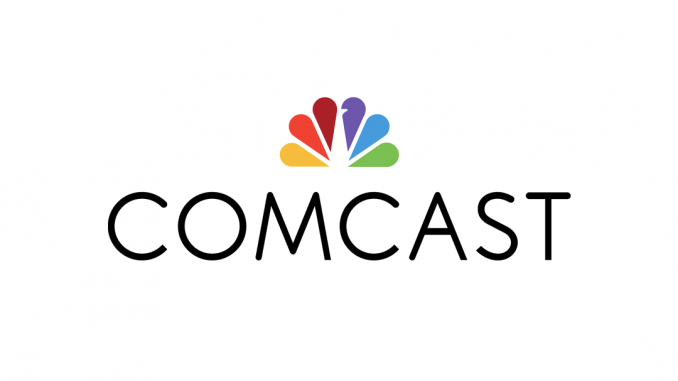 BY ALLISON LEVITSKY
Daily Post Staff Writer
April Fools' Day was anything but funny for tens of thousands of people on the mid-Peninsula yesterday, with a Comcast outage wiping out service for about 30,000 people and a power outage affecting about 4,000 Palo Alto customers.
"People are getting frustrated," said James Piazza, manager of Piazza's Fine Foods at the Charleston Shopping Center, across the street from where Comcast officials said another company's construction crew damaged Comcast equipment underground. Piazza's was using a backup system yesterday.
Piazza said that without Comcast, it was slow for grocery checkers to charge credit cards. Debit cards were only working about 20% of the time, he said.
At Mountain Mike's Pizza nearby, owner Navid Shaikh said he had lost a lot of business because he was unable to receive phone calls or process credit cards without Comcast.
Luckily the pizza joint didn't lose power, but by 4:30 p.m., Shaikh said the only customers he had served were walk-ins who could pay cash.
"If no one walks in, they think we're closed today," Shaikh told the Post.
The Comcast outage started yesterday morning at E. Charleston and Middlefield roads, Comcast spokeswoman Joan Hammel said.
Workers with a dozen Comcast trucks were seen at E. Charleston and Middlefield late into the afternoon.
At 4:51 p.m., Hammel said Comcast crews had completed their repairs to the network.
Exactly what happened to cause the damage wasn't immediately clear. Residents and companies are asked to call 811 at least 48 hours before digging, so that Underground Service Alert can mark where gas, electric, water, wastewater, cable TV and communication lines are.
Anyone who doesn't call USA first is on the hook for paying for any damage.
Outages in several cities
Social media posts from customers indicated Comcast blackouts in Palo Alto, Mountain View, Menlo Park, Redwood City, Atherton and Woodside. Hammel said she didn't know how many people in each city lost service.
Customers can request a refund from Comcast at xfin.tv/2YHCiw7.
"It can take a little bit of time for all customers to receive services because we have to sequence things a certain way," Hammel said. "But customers should start seeing their services come back online very soon."
Power outage
At about the same time, parts of Palo Alto lost power, though the city said it appeared to be unrelated to the Comcast outage.
The power outage lasted from around 1 p.m. to just before 7 p.m. and affected customers from Crescent Park to Green Acres, from College Terrace to Charleston Gardens.
By around 3 p.m. the city had restored power to about 2,400 customers.
City utilities officials said that the power outage was caused by a loose or bad connection in an underground vault.
"Any one vault or transformer helps support providing power to a large area, you know, and something can happen anywhere along the system that could impact a transformer or vault," utilities spokeswoman Catherine Elvert told the Post.