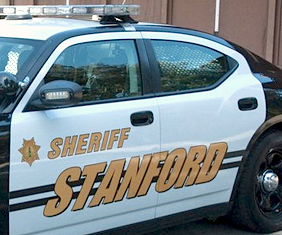 By the Daily Post staff
A female Stanford student was drugged and groped by a man at a party, campus police said.
The student told police around 10:30 p.m. Sunday (Sept. 30) that the night before (Sept. 29), a man she didn't know had offered her a drink of water at a party on Mayfield Avenue, also known as the Row.
She drank a little bit of it and thought it tasted odd, then remembered little from the rest of the night. The student's friends told her that after she drank the liquid, they saw the man grope her while she was dancing with him.
Her friends escorted her home safely, but police said they don't know whether the woman was sexually battered further.
Any witnesses are urged to call police at (650) 329-2413.