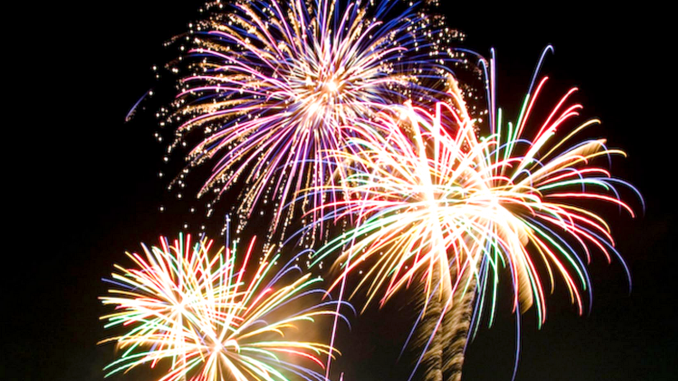 Fireworks are illegal on the Mid-Peninsula, but residents can celebrate Independence Day at a variety of events on Wednesday.
PALO ALTO
Chili Cook Off & Summer Festival, noon to 5 p.m. Wednesday, Mitchell Park, 600 E. Meadow Drive, $5 for tasting. Live music; children's activities; food, beer and shaved ice.
MOUNTAIN VIEW
The San Francisco Symphony's Independence Day concert and fireworks show, 8 p.m. Wednesday, Shoreline Amphitheater, 1 Amphitheater Parkway. $53-$84. Parking: $10.
REDWOOD CITY
Pancake breakfast, 7:30 a.m. to 10:30 a.m. Wednesday, Marshall Street fire station, 755 Marshall St. Benefits the Redwood City Firefighters Association.
Independence Day 5K Parade Run, 8 a.m. to 10 a.m. Wednesday, the start line is at the corner of Arguello and Marshall streets. In its 42nd year, the race is open to runners, walkers and strollers of all ages. Parade Run kicks off Redwood City's Independence Day parade.
Independence Day parade, starts at 10 a.m. Wednesday, Downtown Redwood City.
Independence Day festival, 9 a.m. to 5 p.m. Wednesday, Broadway from Jefferson Avenue to Hamilton Street. Features arts and crafts, Battle of the Bands (Stanford vs. UC-Davis), kids area, and food and beverages.
Fireworks at the Port of Redwood City, 9:30 p.m. Wednesday, 675 Seaport Blvd. Live music by Fog City Swampers starting at 7 p.m. Public viewing located along waterfront off Seaport Court.
MENLO PARK
Parade begins at 11:45 a.m. at the Wells Fargo parking lot on Santa Cruz Avenue and Chestnut Street. The parade continues to Burgess Park, 701 Laurel St., where there will be music, food trucks and events for children from noon to 2:30 p.m. The event is free but a $8 wristband is required for some activities.
WOODSIDE
Junior Rodeo, gates open 7:30 a.m., main event at noon, Mounted Patrol Grounds at 521 Kings Mountain Road, in Woodside. Events at the rodeo include mechanical bull, pony rides, a petting zoo and a pig scramble.
LOS ALTOS
Glorious Fourth Celebration, 9:30 a.m. to 2 p.m. Wednesday, Shoup Park, 400 University Ave., free. Live music, food and desserts, face painting, games and a bounce house.
FOSTER CITY
Fireworks show, 9:30 p.m. Wednesday, Leo Ryan Park, 650 Shell Blvd. The day's events start at 9 a.m. and end with a fireworks display. Pancake breakfast, family games and a dog parade.