BY EMILY MIBACH
Daily Post Staff Writer
Billy Ray White, Menlo Park's first African American mayor, who helped improve the Belle Haven neighborhood by spearheading an effort to revamp low-income apartments, has died at age 81.
White, who died Jan. 26, served as mayor in 1981, 1983 and 1986. He was one of three people in the city's history to serve in the position three times, according to the Menlo Park Historical Society.
"We didn't have any African Americans or women in the old boy's network, and we were delighted to have him on council," said former City Attorney Jack Jorgenson. "I loved the man, he was a sensible and terrific guy."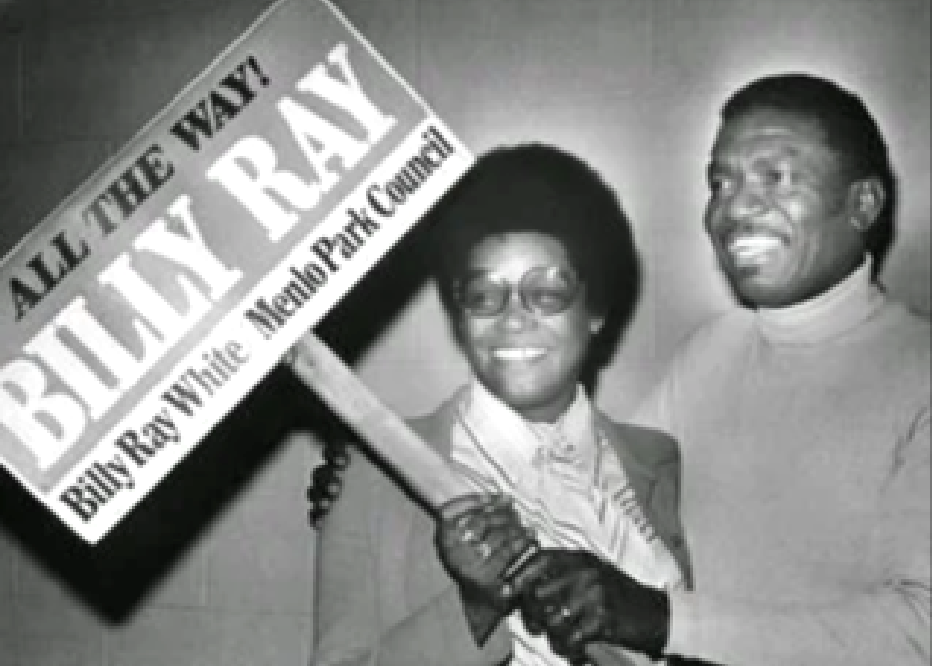 Former Mayor Jack Morris, who served on both the Planning Commission and council with White, said he was well liked by residents and in 1982, when Morris also ran, got "far and away the most votes."
Morris also said that while he and White didn't always agree on votes, especially when it came down to developments in the city (White was typically in favor of larger developments and Morris of smaller), the two could agree that the Belle Haven neighborhood needed a helping hand.
A voice for Belle Haven improvements
White worked with then-city manager Mike Bedwell and Jorgenson to establish a redevelopment agency in order to improve the low-income apartments on Willow Road, Morris said.
"I was really in support of Billy Ray's ideas for things he thought would be a big help to making the Belle Haven community more included in the city," Morris said.
Morris also said that White was a great public speaker, and always dreaded having to speak after White during council discussions.
"When he would present his ideas he was so erudite, and I am really not a public speaker, so it was really stressful to have to talk and present my point after he had spoken," Morris said.
Prior to being elected in 1978, White ran for council in 1972 and 1974. White lost by only 27 votes in the 1972 election.
Worked with Onetta Harris
White was born in Shelby County, Texas on June 29, 1936 to Q.W. White and Amanda Mattlock.
While attending Prairie View A&M University, he met Zerlene Victor, whom he married on Aug. 22, 1955 and had six children with.
The family moved to Menlo Park in the early 60s and after serving on the Deacon Board at Macedonia Baptist Church, he met Onetta Harris, and began to work on the Belle Haven Advisory Committee.
White was then on the Planning Commission leading up to being elected to council, and following his retirement from politics, he was a member of the Big Six Domino Club, which supported the Child Development Center and after school programs.
White is preceded in death by his parents, wife, sister Ella Faye Norman and three of his children, Elbert Ray, Billy Ester and Johnetta Marie.
He is survived by his brother Quincey White and three children, William Douglas, Jeanetta Marie and Charles Vernon, 11 grandchildren and 4 great grandchildren.