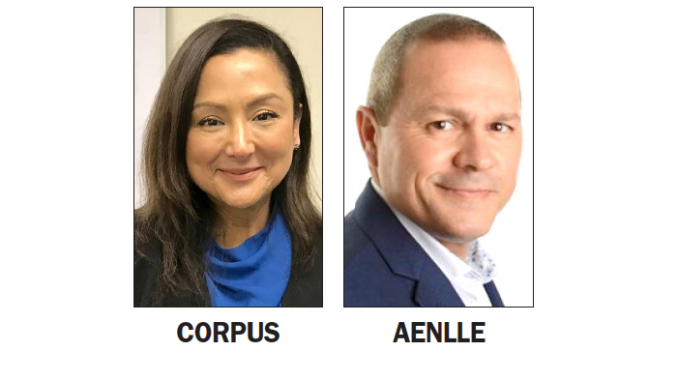 The Daily Post has been attempting to learn more about the qualifications of Victor Aenlle, who has become part of the command staff of new San Mateo County Sheriff Christina Corpus.
The Post made requests for information under the California Public Records Act and contacted Aenlle. Aenlle declined to be interviewed and instead told the reporter to "do more research."
The Post published an article about Aenlle on March 1, 2023 (online March 3), and a news column on March 6, 2023.
Aenlle, through his representative, contacted the Post to protest both articles, saying they convey an "unmistakable but baseless message … that Mr. Aenlle is not qualified for his new job."
In order to be sure the public has Aenlle's views and the additional information he has provided, the Post here augments and corrects its articles by adding the information they provided. They state:
"Mr. Aenlle has an extensive law enforcement background. He served as a reserve police officer for over 15 years and has well over 10,000 hours of on-duty experience patrolling San Mateo County. Mr. Aenlle has completed every training protocol required of full-time deputy sheriffs, including training for situations involving workplace violence, high-tech crimes, terrorism, gang violence, vehicle pursuits and crisis intervention. He has received training in the use of electronic weapons, such as electronic control devices and tasers. He is a licensed firearms instructor. He is fully trained in first aid, CPR and AED."
Aenlle also stated that he believes he "is exceptionally well-qualified for his position on the Sheriffs Command Staff," adding that he "also received training in 'constitutional policing,' i.e., police practices that advance the Constitutional goal of upholding individual civil rights and affording citizens (sic) equal protection under law."
Because Aenlle had not provided any specific information to the Post before publication, other than that he was a "California sworn police officer," once the Post received his demand for a correction and the additional information, we decided to publish the information he provided.
The Post did not intend to misrepresent the scope of his qualifications.