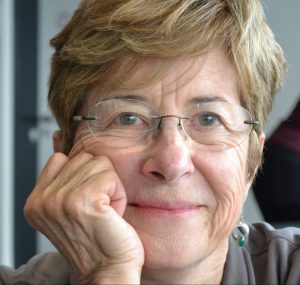 Diana was the rare individual who, once she decided what she wanted, could accomplish most anything. She was most of all the perfect mother and wife, but she squeezed so much more into her life. Her greatest dream was to have children and raise them to be productive, loving people. She succeeded beyond expectation with Chad, Devon, and Katrina. Diana was the life partner of her husband Stan, whom she met when they were 16, and were never apart (save three years of Navy duty for Stan).
She was the most stalwart of friends to so many – if a friend needed help, Diana was always there to provide it. She had an innate sense of what might be wrong and always clear ideas on how to proceed. Not only did she care for family and friends, she also worked for 40 years as a speech and language pathologist specializing in head trauma and stroke. She had the special ability through non-verbal communication, a high amount of empathy, and years of experience to reach a patient on a basic level, and then find a way to bring them therapy that would allow their recovery. Many of her patients became long-term friends.
Diana had a multitude of interests: horses, dogs, gardening, painting, music, travel, and fine food. She spent many years as a dressage rider at Stanford Equestrian Center, taking Katrina along from the age of three. She thought dogs should be well trained and took three Golden Retrievers and one Australian Shepherd through obedience competitions. She felt that if dogs misbehaved, it was usually the owner that needed training, and that it was a disservice to the animal if the owner didn't get it!
Diana studied and practiced botanical art for more than twenty years, and as was her way, made many friends in her weekly painting class in San Francisco. She decided to pursue playing the dulcimer after a hiatus of forty years, and was finding joy in the music.
Diana could carry a loaded backpack, sleep on the ground in a tent, make a fire and cook over it, and never complain. Even in the rain.
Diana loved travel, any travel, from a weekend in Carmel to weeks in Bhutan. She most enjoyed those places and cultures that were very different from what we are familiar with. Major travel in recent years included Argentina, Costa Rica, Cuba, Bhutan, Cambodia, Mexico, Italy, and Iran. Trips to Tanzania and Egypt were in the works for 2020.
Diana also loved plants, and had the same ability to bond with them as she did with people and animals. Her garden is a testament to her as the plants are extremely happy and love the bees with their hives that she recently acquired.
Diana was born in Inglewood, California to Perry and Peggy Hawley. She spent her earliest years in San Bernadino and moved to Riverside for high school. There she met Stan, whom she was married to for 53 years, but joined to for 60. She received her Bachelor's degree from UC Riverside and a Master's from University of Redlands. She was a member of St. Marks Episcopal Church in Palo Alto.
Diana leaves behind her husband Stan and her dearest prizes: Chad Thomas, his wife Cathleen and their children Griffin and Colin; Devon Thomas, his wife Amy and their children Cole and Natasha; and Katrina Sitter, her husband Matt and their children Declan and Nathan. Diana's family was everything to her, and she is missed terribly.
Diana died suddenly on July 15. She was 75.
Diana was an ardent supporter of women and would appreciate any support given to Puente de La Costa Sur in Pescadero. This may be done by contributing through their web site: www.my Puente.org or by sending a check to PO box 554, Pescadero, CA 94060.