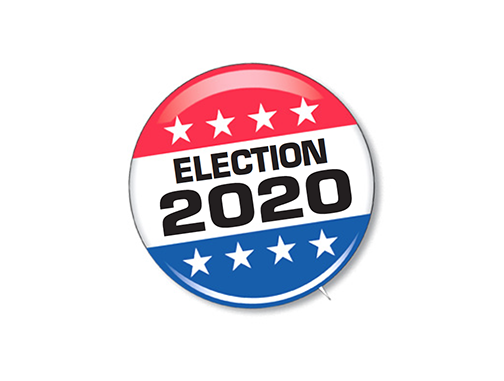 BY EMILY MIBACH AND SARA TABIN
Daily Post Staff Writers
We now have a complete look at who will be running for local offices in November. Friday (Aug. 7) was the deadline for candidates to file for the Nov. 3 election in most City Council, school board and special district races. But in races where an eligible incumbent didn't run, the filing deadline was extended until Wednesday (Aug. 13). Here's a list of the candidates in each race on the mid-Peninsula.
City Councils
Atherton City Council
The two incumbents, Cary Wiest and Elizabeth Lewis, will face off against newcomers Christine David and Diana Hawkins-Manuelian.
Belmont City Council
Four people have signed up to run for council. They are incumbent Davina Hurt, appointed incumbent Tom McCune, Ken Loo and Pat Cuviello.
East Palo Alto City Council
There are seven people running for the three seats on council. The three incumbents, Lisa Gauthier, Larry Moody and Carlos Romero, will defend their seats from Stewart Hyland, Webster Lincoln, Juan Mendez and Antonio Lopez.
Los Altos City Council
Seven people are pursuing three spots on the Los Altos City Council. Incumbent Lynette Lee Eng is being challenged by Parks and Recreation Chair Jonathan Weinberg, Parks and Recreation Commission Vice Chair Scott Spielman, Planning Commissioner Sally Meadows, Realtor Terri Couture, Realtor Kuljeet Kalkat and Realtor Alex Rubashevsky. Incumbents Jeannie Bruins and Jan Pepper are unable to run again due to term limits.
Los Altos Hills City Council
Three seats are available in November and none of the incumbents, Michelle Wu, Courtenay Corrigan and Roger Spreen, filed for re-election. Running for their seats are Linda G. Swan, Jay T. Sutaria, Stanley Q. Mok, Lisa H. Schmidt and Raj Reddy.
Menlo Park City Council
Incumbent Ray Mueller has no challengers in Council District 5, meaning there will be no election for residents who live in west Menlo, Stanford Hills and Sharon Heights neighborhoods.
In District 3 — which represents the Vintage Oaks, Linfield Oaks and Felton Gables neighborhoods — there's a three-way race among Jen Wolosin, Max Fennell and Chelsea Nguyen. There is no incumbent in that race.
The city's other three council districts won't have elections until 2022. Before the switch to district elections, every Menlo Park resident could vote every two years for any council candidate on the ballot. Now they only get to vote for one candidate every four years.
Mountain View City Council
Four seats are available in November and nine candidates have filed to run. Incumbents Chris Clark and John McAlister are ineligible to run due to term limits. The other two incumbents, Margaret Abe-Koga and Lisa Matichak, are running again. The remaining seven candidates are housing advocate Alex Nunez, former councilman Lenny Siegel, former councilwoman Pat Showalter, former Assemblywoman Sally Lieber, Mountain View Whisman school board member Jose Gutierrez, John Lashlee and Paul Roales.
Palo Alto City Council
Ten candidates are vying for four open seats on the seven-member council. At least two new faces will join the council, with Adrian Fine deciding not to seek re-election and councilwoman Liz Kniss being termed out. Incumbents Greg Tanaka and Lydia Kou are fighting to keep their seats on council.
Also running are: former Mayor Pat Burt, Planning and Transportation commissioners Cari Templeton, and Ed Lauing, lawyer Rebecca Eisenberg, Human Relations Commissioner Steven Lee, Black Lives Matter activist Raven Malone, teacher Greer Stone and product manager Ajit Varma.
Redwood City Council
Four seats are up for grabs because of the city's switch to district council elections. Now, each council member represents a neighborhood or neighborhoods instead of the entire city. For voters, this means that instead of selecting the entire council, they only get to vote for one person every four years.
Those running for District 1, which represents Redwood Shores, are former Mayor Jeff Gee and longtime planning commissioner Nancy Radcliffe.
It looks like there will be no election for District 4, which represents the Five Points area because only planning commissioner Michael Smith has filed.
In District 3, which encompasses the Friendly Acres neighborhood, Lissette Espinosa-Garnica and Isabella Chu will be running against incumbent Janet Borgens.
In District 7, which represents the Farm Hill Area, incumbent Alicia Aguirre is running against Mark Wolhan and Chris Rasmussen.
San Carlos City Council and Treasurer
Two seats are up for grabs on council and the city also will elect a city treasurer.
For the council race, incumbent Mark Olbert isn't running for re-election while Mayor Ron Collins is. Also running are planning commissioner John Dugan and newcomers Joseph Eden and David Tom.
San Carlos Treasurer Mike Galvin, who has held the seat since 1988, did not file for re-election. Only former councilwoman Inge Tiegel Doherty is running for that position, which means the election will likely be canceled and Doherty declared the winner.
Portola Valley Town Council
Longtime councilwoman Ann Wengert is not seeking re-election. There are four people facing off for two seats on the council — incumbent Jeff Aalfs, Sarah Wernikoff, Mary Page Hufty and Angela Hey.
Special Districts
El Camino Health Care District Board
There are six people running for three spots on the El Camino Health Care District board, which is associated with El Camino Hospital in Mountain View. Incumbents Julia Miller, John Zoglin and Gary Kalbach are up against Dr. Carol Somersille, Medical Director Jane Chen Lombard and psychologist Meghan Fraley.
Menlo Park Fire Protection District
Four candidates are running for two seats. Incumbents Virginia Chang Kiraly and Rob Silano are running again along with former fire board member Peter Carpenter and Sean Ballard, who sought a seat on the board in 2018.
Midpeninsula Regional Open Space District
The district is divided up into seven geographic wards, and the three current board members are facing no opponents in the November election.
In Ward 3 (Sunnyvale), incumbent Jed Cyr of Sunnyvale will be facing off with retired business owner Ed Riffle.
In Ward 4 (Mountain View-Los Altos), incumbent Curtis Ray Riffle of Los Altos is unopposed.
In Ward 7 (Redwood City, coastside), appointed incumbent Zoe Kersteen-Tucker of Moss Beach is unopposed.
Mid-Peninsula Water District
With two seats up for grabs, the only two candidates to sign up to run this November are the incumbents, Matthew Zucca and Louis Vella. That election will be canceled.
Purissima Hills Water District
The Los Altos Hills-based district has a five-member board. Three of the seats are up for grabs in November, but it appears that only the incumbents have filed to run. The incumbents are Steve Jordan, Brian Holtz and appointed incumbent Kathleen Knopoff. There is a two-year seat available this November and only one candidate filed for that opening, Essy Stone.
San Mateo County Harbor District
In District 5, which spans from Pescadero to East Palo Alto and includes Menlo Park, incumbent Virginia Chang Kiraly will face former Menlo Park Mayor Kirsten Keith.
In District 4, which spans from Half Moon Bay and El Granada to Redwood City, three candidates are running: Incumbent Tom Mattusch, El Granada resident Dawn Korth and retired Half Moon Bay resident Lemoine "Lee" Fernandez.
In District 1, which encompasses South San Francisco, former South City planning commissioner Bill Zemke is running unopposed.
Woodside Fire Protection District
Two seats are up for grabs but only one candidate had filed, incumbent Pat Cain.
School and College Districts
Belmont-Redwood Shores School District
Appointed incumbents Jim Howard and Sam Leinbach drew no opposition and will go uncontested. That election will be canceled.
Las Lomitas Elementary School District
Three newcomers are vying for two seats on the board because incumbents William Steinmetz and Diane Honda didn't file for re-election. Running are parents Jason Morimoto, Molly Finn and Jody Leng.
Menlo Park City Elementary School District
Incumbent David Ackerman will run again along with parents Francesca Segre and Robert Maclay for two seats on the board.
Mountain View Los Altos High School District
Incumbents Sanjay Shashi Dave and Phil Faillace are trying to hold on to their seats against Laura Teksler, who is vice-chair of the Los Altos Environmental Commission and vice president of the Los Altos High School PTSA.
Mountain View Whisman School District
There are five people running for three seats on the Mountain View Whisman school board. Incumbent Laura Blakely is being challenged by engineer Patrick Neschleba, Principal Laura Ramirez Berman, small business owner Manny Velasco and former trustee Christopher Kent Chiang. Trustee Jose Gutierrez is running for the Mountain View City Council.
Palo Alto School Board
Two incumbents and four newcomers are hoping to nab a spot on Palo Alto's school board amid controversies over COVID-19 distance learning. Lawyer Karna Nisewaner, Jesse Fletcher Ladomirak, who works for housing improvement firm Teevan, former Juana Briones Elementary Principal Matt Nagle and nonprofit fundraiser Katie Causey are running along with incumbents Jennifer DiBrienza and Todd Collins.
Portola Valley Elementary School District
Three seats are available for the school board. Incumbent Jeff Klugman and appointed incumbent Kimberley Morris Rosen have filed to run this November. Incumbent Karyn Bechtel isn't running for re-election. The only other candidate who entered the race is Gary Hanning.
Ravenswood City School District
Seven candidates are running for two seats in the district that serves East Palo Alto and Menlo Park's Belle Haven neighborhood. Incumbent Marilena Goana-Mendoza will be facing teacher Brownlyn Alexander, construction manager Joel Riveria and newcomers Mele K. Latu, Jenny Varghese Bloom, Julian Alberto Garcia and Zeb Feldman. Longtime incumbent Sharifa Wilson did not file for re-election.
Sequoia Union High School District
There will be elections for two of the three seats on the high school board.
Incumbent Georgia Jack will be running against former TIDE Academy principal Shamar Edwards and parent Richard Ginn for the seat that spans from Emerald Hills to Portola Valley.
Menlo Park resident and teacher Jacqui Cebrian and East Palo Alto resident and social worker Shawneece Stevenson will be facing off for the currently un-represented seat for North Fair Oaks and East Palo Alto.
Incumbent Carrie Du Bois, who represents the San Carlos area, faces no opposition.
Santa Clara County Board of Education
In Area 1, which includes Palo Alto, Los Altos and Mountain View, incumbent Grace Mah will be challenged by Palo Alto school district Trustee Melissa Baten Caswell.
San Mateo County Board of Education
The county is divided into seven areas and seats for four of the areas are up for grabs in November. Only one of the four races is competitive.
In Area 4, which covers the San Mateo-Foster City area, incumbent Rod Hsiao is facing a challenge from Chelsea Bonini.
In Area 5, covering Burlingame, Hillsborough, Millbrae and part of San Mateo, Jim Cannon faces no opposition.
In Area 6, representing Redwood City and San Carlos, Ted Lempert is running unopposed.
And in Area 7, covering Menlo Park, Portola Valley, East Palo Alto and Woodside, Joe Ross is unopposed.
Foothill-DeAnza Community College District
There are three seats open for the Foothill-DeAnza Community College District, software engineer Govind Tatachari will be facing off against incumbents Gilbert Wong, Laura Casas and Peter Landsberger. The three are running as a slate, and upon announcing their re-election, their supporters, who include the other two board members, issued a statement saying that now is not the time for new blood on the board because of the looming recession due to COVID-19.
San Mateo County Community College District
The district that runs the county's three community colleges — Skyline, College of San Mateo and Canada — has a board of five directors. Each director serves a different district in the county. Longtime Chancellor Ron Galatolo was removed last year amid an investigation by the district attorney over harassment and the use of funds from bond measures.
For District 1, which encompasses the coastside, San Carlos and part of Menlo Park, former district employee and current head of HR for UC-Berkeley Eugene Whitlock will be facing nonprofit CEO Lisa Petrides.
In District 3, which covers western South San Francisco to Hillsborough, incumbents Dave Mandelkern and Maurice Goodman are facing off.
In District 5, which covers Redwood City, East Palo Alto and Menlo Park, longtime San Mateo County Community College Board member Karen Schwarz did not file to run. Running to replace her are Menlo Park resident John Pimentel, Redwood City resident Lisa Hicks-Dumanske and North Fair Oaks Community Council Member Blair Whitney.
ᐧ