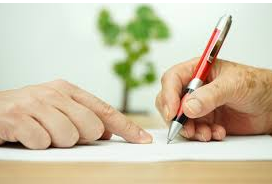 BY EMILY MIBACH
Daily Post Staff Writer
A house flipper tried to swindle an 82-year-old man with dementia out of his two properties, one in San Carlos and another in Redwood City, worth over $5 million together, while the man was in the hospital, a prosecutor said yesterday.
Amir Higgy, 49, of San Mateo, heard about the man's property at 112 Vera Avenue in Redwood City being declared a public nuisance by the City Council in April 2017, and tried to get information about the man from the city, said District Attorney Steve Wagstaffe.
Higgy found out that the man was in a hospital in Roseville, which is near Sacramento, and began visiting the man in the hospital repeatedly, even getting kicked out of the hospital multiple times, said Wagstaffe.
On May 12, 2017, Higgy convinced the man to add him onto the deed of the for the two properties, the one on Vera Avenue, worth $3.97 million, and another on Eaton Street in San Carlos, worth $1.7 million, said Wagstaffe.
Higgy had even brought a notary with him, and got the new deeds notarized at the hospital.
The same day, Higgy drove down to Redwood City and filed the new deeds with Redwood City.
An employee at the city was suspicious of the new deeds and contacted Wagstaffe's office, ultimately determining that the deeds were done under the guise of elder fraud, said Wagstaffe.
The deeds with Higgy's name were set aside and the properties were returned to the man and his conservator.
Wagstaffe's office believes that Higgy heard about the man through newspaper coverage of the man's home. On April 3, the Redwood City Council declared the home a public nuisance, as it had been mostly abandoned since 2001.
When the council declared the property at 112 Vera Ave. a nuisance, roofs on many of the five buildings of the 10-apartment complex, had caved in, and upon entering the rooms, city officials found stacks upon stacks of newspapers, human waste and chainsaws.
Higgy is out of jail on a $150,000 bond, and is set to be back in court on June 15 for a pretrial conference and is set to have a jury trial on July 27. He is facing multiple charges, including filing false documents, targeting a vulnerable victim and elder abuse.