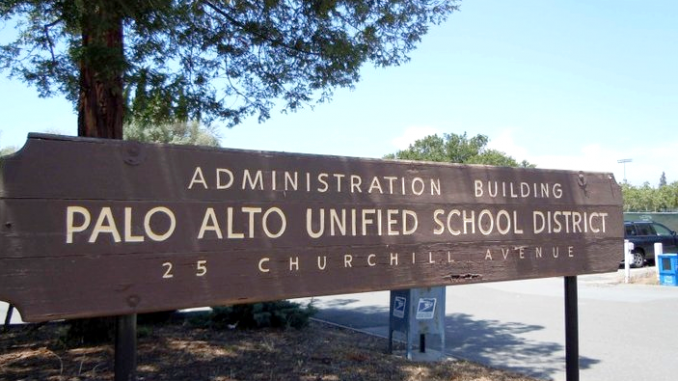 BY SONYA HERRERA
Daily Post Staff Writer
Palo Alto's school board voted Tuesday (March 17) to delay a new, 6-year $868 parcel tax measure set for the May 5 ballot due to the county's fast-changing response to COVID-19.
"In order to do even a high-polling ballot initiative … the committee doing it needs to have a certain amount of resources, including money raised and feet on the street," trustee Melissa Baten-Caswell said. "It is really not conceivable that they're going to have enough to run the rest of the campaign in this time frame."
Trustee Ken Dauber agreed, saying that no one knows what change may come in the next six weeks.
Chief Business Officer Carolyn Chow emphasized that the ballot measure needs to be withdrawn quickly to avoid the cost of printing and mailing the ballots, which would be the biggest portion of $740,000 cost of the election.
Board President Todd Collins said the measure may be moved to a special election in August, the November general election, or even the primary election in March. The board did not vote on which election the measure would be moved to.
The board will also voted to pass an emergency resolution in response to the virus, allowing Superintendent Don Austin to take actions without needing to call a meeting for board approval.
The district currently has a $820 parcel tax which brings in $15.2 million, or 7% of the district's budget, a year.
That tax will expire on July 1, 2021. The new tax would let the district keep getting that revenue, plus $48 more per parcel.
The new tax would generate $15.6 million a year for the district.
It would increase by 2% each year to account for inflation. The measure will need support from two-thirds of voters to pass and would take effect in July. The cost to send out the mailers for the ballot was estimated by the Santa Clara County Registrar of Voters. It is more expensive than adding a measure to the March ballot because the district is creating its own special election for the parcel tax.
Voters approved a $460 million bond, Measure Z, for the district in November 2018. The bond costs $394 for every million in assessed value.