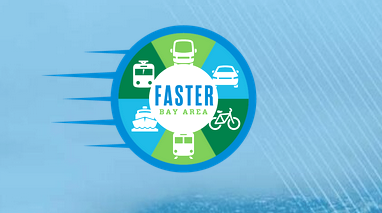 By the Daily Post staff
Proponents of a $100 billion sales tax hike in all nine Bay Area counties to fund mass transit was dropped from the November ballot today following the COVID-19 outbreak.
The 1% tax increase, called Faster, had been promoted by Carl Guardino of the Silicon Valley Leadership Group, a tech lobbying outfit in San Jose.
A statement from the group said lawmakers might be too busy to vote on the bill this legislative season.
Another factor not mentioned in the statement might be the vast reduction of traffic on Bay Area highways after tech companies told their employees to work from home. Proponents of the tax might be asked — instead of raising our taxes, why don't you tell your employees to work from home?
The statement left open the door to putting the tax on the 2022, 2024 or some other future ballot.
Guardino, who announced earlier this year that he would be stepping down from his $800,000-a-year plus job, has promoted a number of sales tax hikes in Santa Clara County that promised to reduce traffic. However, most of the money has gone to extending BART to San Jose.