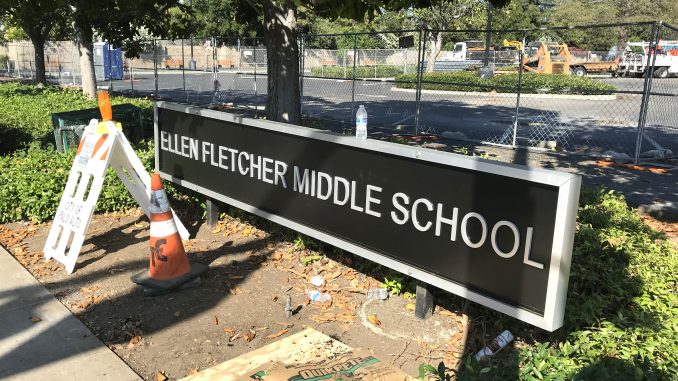 By the Daily Post staff
A student at Palo Alto's Fletcher Middle School has tested positive for COVID-19, according to an email the school district sent to parents this morning.
The email didn't say whether the victim was a boy or a girl or what grade the student was in.
This is believed to be the first instance of a PAUSD student testing positive for COVID-19.
Principal Melissa Howell wasn't available for comment. District Trustee Shounak Dharap said he didn't know the details about the student.
All schools in Santa Clara County are closed for the next three weeks in an attempt to stop the virus from spreading.
On Feb. 28, the district sent home two students — one at JLS Middle School and the other at Palo Alto High School — after one of their parents may have been exposed to COVID-19.