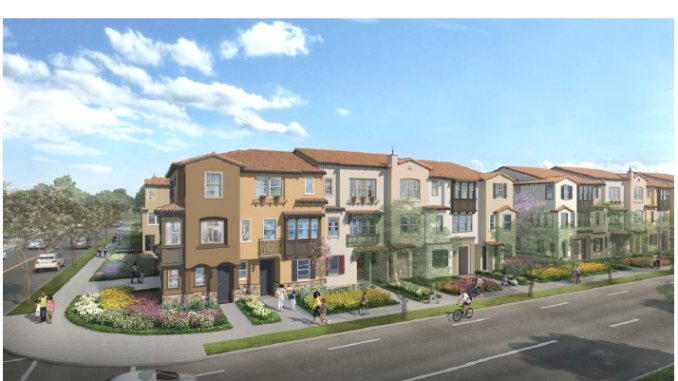 BY SONYA HERERRA
Daily Post Staff Writer
In light of COVID-19, Mountain View City Council decided to postpone the hearing on the redevelopment proposal for 1555 W. Middlefield Road, which would demolish 116 apartments and replace them with 115 ownership homes.
"This critical decision should be put off," said Alex Nunez, a Mountain View housing activist who asked the council to postpone the hearing to allow more people to participate.
Mayor Margaret Abe-Koga said the hearings on two proposals by luxury developer SummerHill Homes, including its plans for 463 condos, apartments and townhomes at 355-365, 401 and 415 E. Middlefield Road, will be postponed until May 5.
"We're going to be canceling our council meetings for the rest of this month," Abe-Koga said.
City Clerk Lisa Natusch had advised residents to participate in the meeting remotely, due to the "social distancing" advised by public health officers to slow the spread of COVID-19. Many residents, including people who currently live at 1555 W. Middlefield Road, called council members, the city manager and even Santa Clara County Board Supervisor Joe Simitian to request that the meeting be postponed, according to Nunez.
The existing apartments at 1555 W. Middlefield Road lease for $1,600 to $3,100 per month, according to Andrea Kennedy, administrative analyst for the city's community development department.
City Councilman John McAlister said the postponement was necessary to maintain transparency in the council's decisions.
"We should give the residents the opportunity to speak on issues they feel are important in person." McAlister said.
The council will still meet at 5:30 p.m. to ratify the city's emergency declaration in response to the virus. All subsequent commission, committee and council meetings have been cancelled, according to the city's website.