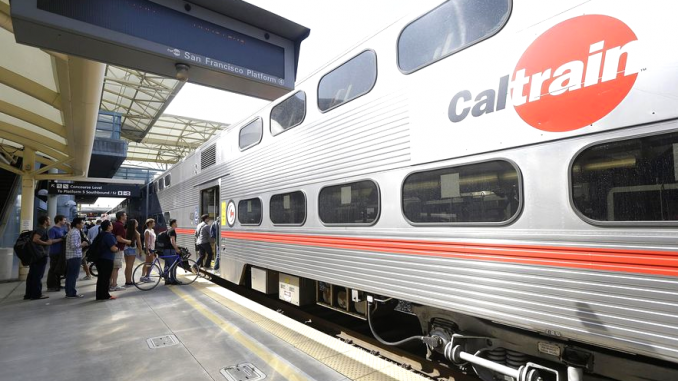 Caltrain will maintain service through a three-week shelter-in-place order mandated within six Bay Area counties, although service will be limited and is only for essential travel.
The order, prompted by rising number of confirmed COVID-19 cases, prohibits non-essential travel in San Francisco, Alameda, Santa Clara, San Mateo, Marin and Contra Costa counties starting Tuesday and lasting through April 6.
Caltrain's schedule during that time will operate on a reduced peak-hour schedule, which eliminates all Baby Bullet service. Weekend service will continue during this time.
The new schedule can be found at www.caltrain.com.
In response to the virus, Caltrain is continuing daily onboard cleaning and sanitation protocols.
According to Caltrain, the agency will be monitoring its ridership during the three-week order, and may change service as needed, in order to ensure social distancing, which encourages people to stay at arm's length from one another per the Center for Diseases Control and Prevention's recommendations.
Caltrain said it's already seen one-way and day pass tickets sales decline by 75%, compared to sales two weeks ago.