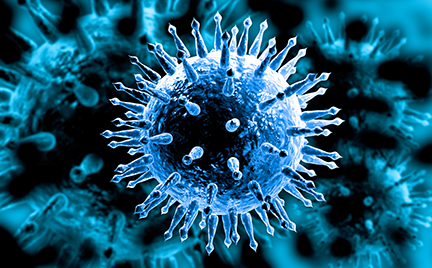 BY SARA TABIN
Daily Post Staff Writer
COVID-19 has killed one woman in Santa Clara County, but it has yet to surpass the flu which killed 19 people in the past five months.
Nobody has died from the coronavirus in San Mateo County, but five died from the flu.
That brings to 24 the number of people who have died from the flu in the two counties.
The Post received the flu death numbers from Sept. 29 to Feb. 29 from Ronald Owens of the California Department of Public Health. Owens said the numbers were taken from influenza-coded death certificates from each county.
Owens did not respond to a question about the flu victims' ages. In the past, health officials had not included anyone 65 or older in their flue death counts, so the actual number of people who have died from the flu may be higher than these figures indicate.
The novel coronavirus, also called COVID-19, has symptoms in common with the flu and the common cold such as fever and coughing. The coronavirus can also cause shortness of breath. The flu has a death rate of 0.1%. Last month, officials were saying the death rate of coronavirus was 4%, but yesterday Dr. Anthony Fauci, director of the National Institute of Allergy and Infectious Diseases, said the death rate from COVID-19 is only 1%.
Both the flu and the coronavirus kill elderly people at a higher rate than young people, but the flu also kills young children at higher rates while the coronavirus seems to impact kids less than adults.
Health experts are advising people to wash their hands frequently to prevent both illnesses.
The Post obtained the flu death information from the state after San Mateo County officials were not able to provide the number of deaths.
Santa Clara County posted online that six people died from the flu between Sept. 29 and Feb. 29. These numbers are lower than the state ones because the county only tracks flu deaths for residents under age 65. The county does not track deaths for older people even though they are more likely to die from the flu.
There have been 53 people under 65 from Santa Clara County who have been sent to the intensive care unit because of the flu, according to county numbers. This season 391 people have tested positive for the flu. Of those, 297 cases were diagnosed since early January.
There have been 48 cases of the coronavirus in Santa Clara County and 15 in San Mateo County. The coronavirus outbreak began in China in early January.