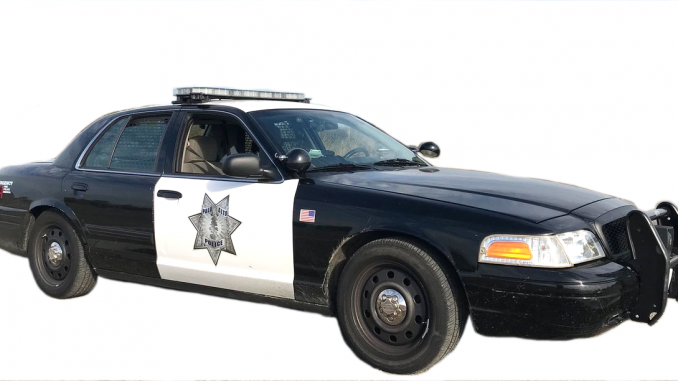 This story originally appeared in the Feb. 15 print edition of the Daily Post. Only a few of the local news stories the Post covers can be found on this website. If you want to be informed on all of the local news that's happening, pick up a copy of the Post every morning at 1,000 Mid-Peninsula locations.
BY SARA TABIN
Daily Post Staff Writer
Palo Alto's police department conducted 26 internal investigations in 2019 for such things as excessive use of force by officers. But in the meantime, no police auditor reports have been released.
The number of internal investigations last year increased by 37% increase from the 19 completed in 2018.
Not only have none of the reports about 2019 incidents been released, the city hasn't released any reports about 2018 incidents either.
The last report released by the city's Independent Police Auditor, Orange County-based Office of Independent Review or OIR, was in October 2018, that report covered incidents that occurred in 2017.
City Council will sit down with Police Chief Robert Jonsen tonight (Feb. 24) to review police activities over the past year.
When it comes to incidents involving officers, police command staff reviews the investigations and decides which cases to send to OIR for an outside review.
The city's police auditing policy was slammed by critics in December when council agreed to a new three-year contract with OIR, but changed the contract so that internal department conflicts to go to the city's HR department instead of OIR. This means only civilian-police conflicts will go to OIR.
Summaries of the incidents that go to HR will be released publicly.
LaDoris Cordell — a retired Superior Court judge, former Palo Alto councilwoman and former San Jose independent police auditor — previously said she thinks the new contract is too vague.
City Manager Ed Shikada and City Attorney Molly Stump refused to give specific criteria for what incidents will go before OIR when the contract was approved.
"They are claiming we know it when we see it, I'm saying no you can't do that, that's too vague," Cordell said at the time.
Cordell said the new plan gives the city too much freedom to decide what issues go before OIR. She said it's fine if issues like raises or overtime disputes go to HR, but she thinks all misconduct by police should be investigated with oversight from a third-party auditor.
Former public defender Aram James has said he was upset the report about Palo Alto police Capt. Zach Perron wasn't addressed at the council's Dec. 16 meeting.
For months, the city has refused to release a report about Perron's alleged use of the N-word toward a black officer. OIR told the Post in September that the report was tied up with the city.