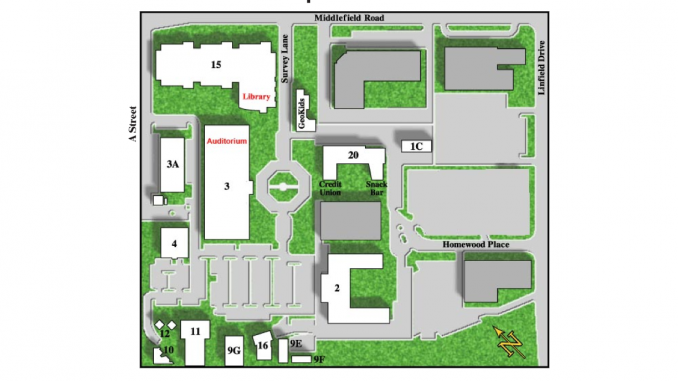 This story was originally printed by the Daily Post on Feb. 13. Most of the local stories the Post prints never appear on this website. If you don't want to miss out on local news that matters to you, pick up the Post every morning at 1,000 Mid-Peninsula locations.
By the Daily Post staff
The federal government will put the 17-acre United States Geological Survey (USGS) campus in Menlo Park on the market in the next few months.
USGS is moving from the site at 345 Middlefield Road, between Fire Station 1 and Menlo-Atherton High School, across the street from St. Patrick's Seminary, to Moffett Field in Mountain View.
The move is set to be completed by 2022.
The USGS is moving to Moffett because its landlord, the General Services Administration, raised the rent. The GSA is required to charge market-rate rents.
In 2016, USGS paid $8.2 million in rent for its Menlo Park campus. The new rent from the GSA would have increased USGS' rent to $18.1 million a year, a price tag which strained USGS' Congress-allotted budget.
The GSA, which operates the campus and other federal properties, is looking to sell some properties, as allowed by a 2016 law.
An appointed board said the USGS site should be sold, especially since the real estate market is so hot.
Both Congresswomen Anna Eshoo, D-Palo Alto, and Jackie Speier, D-San Mateo, have said they support having housing on the site.
Previously, Menlo Park Councilman Ray Mueller floated the idea of letting people who live in RVs park on the site before the sale is completed.
Mueller worked with Eshoo's office, federal officials and San Mateo County Supervisor Warren Slocum, but ultimately found out that letting RVs park on the site would take an act of Congress.
City Manager Starla Jerome-Robin-son told the Post that the site is currently zoned for public facilities. This means the site would have to be rezoned to be redeveloped.