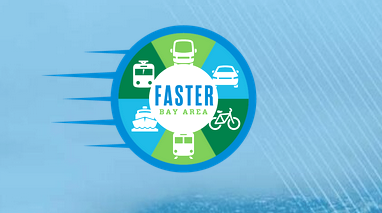 By the Daily Post staff
Mountain View City Council has declined to endorse a plan to raise the sales tax by one cent to fund Bay Area transportation projects, a move that slows momentum for the tax being pushed by big business, labor unions and tech lobbyist Carl Guardino's Silicon Valley Leadership Group.
"I'd rather see Caltrain get the money," Councilman John McAlister said after a Tuesday's (Feb. 4) council meeting.
Caltrain has been considering whether to put its own one-eighth cent sales tax on the November ballot. If that happens the two measures would be competing against one another for votes.
Mayor Margaret Abe-Koga said the proposed tax, known by the acronym FASTER, deserves more scrutiny.
"The big question is what kind of projects will be funded," Abe-Koga said.
It's up to the Legislature to decide if the one-cent FASTER Bay Area-wide tax gets on the November ballot. The bill, SB278, passed the Senate last week and is now before the Assembly. The tax would raise $100 billion over 40 years.
Guardino's lobbying group, Silicon Valley Leadership Group, has promoted several sales taxes in Santa Clara County over the past two decades, saying they would reduce traffic. Most of the money, however, has gone to the BART to San Jose project. Traffic has continued to rise.
Now sales taxes are coming under scrutiny because they hit the poor and middle-income resident harder than the wealthy. The Legislature, in response to that criticism, is considering programs to provide rebates to the poor if additional sales taxes are imposed on them.