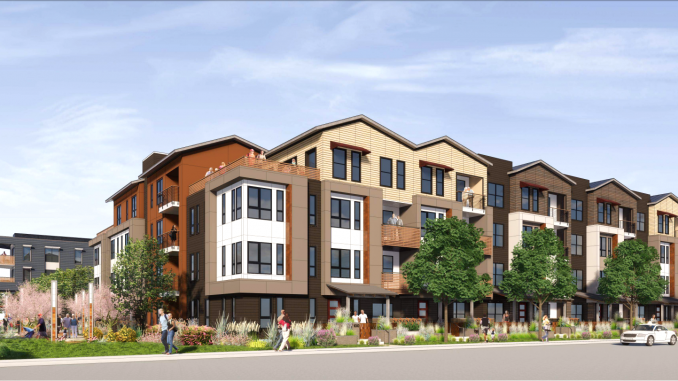 BY SONYA HERRERA
Daily Post Staff Writer
The ballot for the March 3 primary in Mountain View includes Measure T, a $259 million bond measure for the Mountain View-Whisman School District that includes $100 million for teacher housing.
The district is planning to build between 124 and 144 apartments at 777 W. Middlefield Road that will be leased to teachers and other district employees.
If the bond measure passes, the district will use $60 million to subsidize rents at these apartments, according to district spokeswoman Shelly Hausman.
An additional $40 million would pay Fortbay/Miramar Property Group for building the development.
Trustee Laura Blakely said people are excited about raising funds for teacher housing. Blakely said she is also eager to use the funds to replace fire alarm systems with new systems powered by solar energy as well as make other improvements.
Previous bond not enough
Hafsa Mirza, who serves on the oversight committee for the district's bond Measure G, said the district didn't complete all of its projects with that bond measure and a new bond measure is needed to complete them.
Measure G was a $198 million bond measure passed in 2012 that was also meant to repair and upgrade classrooms. The district created and appointed members to the bond oversight committee in order to assure voters that proceeds from the bond sale would be effectively spent.
"We need that money to fix our schools," Mirza said.
Former Mountain View Mayor Lenny Siegel said that the state's formula for funding schools doesn't provide enough money, and that Mountain View Whisman serves a needy population.
"This is a school district that helps kids be upwardly mobile," Siegel said.
Bond called a 'blank check'
Mark Hinkle, president of the Silicon Valley Taxpayers Association, wrote in his argument against Measure T that the bond is a "blank check," and that the interest rate could grow much higher and result in a higher repayment amount.
Critics of the bond measure point out that to borrow $259 million, the repayment costs including interest will exceed $538 million.
What property owners would pay
Property owners will pay $300 a year for every $1 million of assessed property value if Measure T passes. Superintendent Ayinde Rudolph estimated in the measure's tax rate statement that the bond repayments will last for 28 years until 2049.