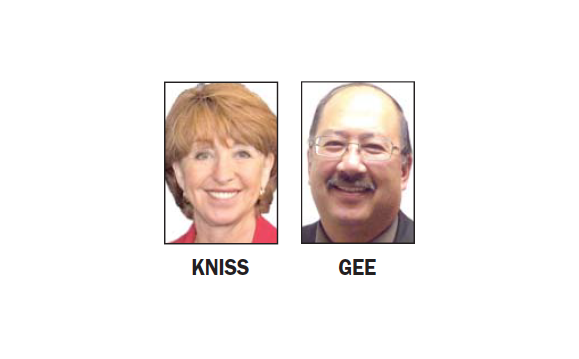 BY EMILY MIBACH
Daily Post Staff Writer
Former Redwood City Councilman Jeff Gee has been cleared of conflict of interest allegations that claimed he had a conflict of interest when he voted on two Stanford projects.
The state Fair Political Practices Commission, or FPPC, received an anonymous complaint in 2016 about his votes on Stanford University and Stanford Health projects. The allegation was that Gee had a conflict because he was vice president of Swinerton Management and Consulting in San Francisco and Swinerton had contracts with Stanford.
The FPPC determined there was no conflict, and informed Gee of its decision in a letter in July.
The Stanford projects were done by an arm of Swinerton out of Sacramento, and Gee, who was in the company's San Francisco office, wasn't aware of those projects, FPPC Senior Commission Counsel Bridgette Castillo said in a letter to Gee.
"The Enforcement Division found insufficient evidence that Mr. Gee had reason to know of Swinerton's involvement under these circumstances," Castillo wrote.
At about the same time the FPPC got the complaint about Gee, it also received an anonymous complaint against Palo Alto City Councilwoman Liz Kniss.
That complaint claimed that in the 2016 election she had failed to report campaign contributions in a timely manner and identify donors by occupation and employer. Kniss' case with the FPPC has not been resolved. Kniss' case could either end with a dismissal or a finding wrongdoing by Kniss, resulting in a fine.