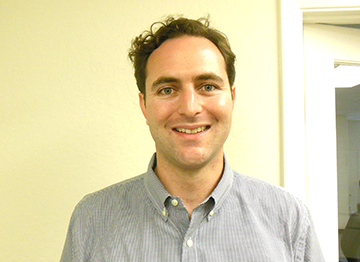 BY EMILY MIBACH
Daily Post Staff Writer
Palo Alto City Council, in an attempt to stimulate the construction of more affordable housing, unanimously agreed last night (Feb. 3) to bring back a controversial concept that allowed developers to make trade-offs with the city that exceeded zoning limitations.
The controversial concept is called Planned Community zoning, which allowed a commercial developer to obtain concessions from the city regarding height, density and other measurements in exchange for "public benefits."
The city dropped PC zoning in 2013 over criticism that it was leading to too much office development.
Mayor Adrian Fine wants to use the same concept but apply it just to housing development.
Right now, land in Palo Alto is too expensive for a developer to buy and build an affordable housing development under existing zoning. But if a developer could get permission to build a taller or more dense development, such a project might pencil out.
Making the development a mixed-use project — meaning that it would have housing and offices — might also result in more housing. The profitable office development in the project could subsidize the housing.
Council got behind Fine's idea — even the Residentialists such as Eric Filseth and Tom DuBois, who were strong voices against the old PC zoning when it applied to commercial developments.
Change the name
Filseth and DuBois suggested that the city shouldn't use the name PC zoning because it might evoke some dissent among residents.
Fine floated the idea of calling it "planned home zoning" or PHZ.
However, the mixed use buildings must balance out between jobs created and homes added, meaning there will be no increase the city's jobs-housing imbalance.
DuBois also asked that the council review the new PC plan in a year and a half.
Ultimately, Filseth, who is regularly on the other side of development issues from Fine, said that Fine's policy package was a "reasonable direction" to get the city to produce the 300 homes a year that the city's zoning plan had proposed.
State housing requirement
Planning Director Jonathan Lait warned the council last night that if the city does not meet the state's requirements to permit 587 market rate homes by 2022, a state law known as SB35 would go into effect, meaning that the city would only have 60 days to review a project before it must grant permits to the developer.
Right now, the city has permitted 421 market rate homes, meaning it needs to permit another 166 by 2022 to avoid having SB35 kick in.
Currently the city has to do the 60-day review process for projects that are for below market rate homes. But Lait doubts any below market rate housing developments will be submitted to the city because of the high land prices.
Fine had proposed his policy package in the hopes that it would entice developers to come to town and meet the state housing goals.
Another aspect of Fine's proposal was to leave the job of negotiating with developers to employees in the planning department. Currently, much of the negotiating takes place at late-night meetings.
Limiting negotiation by council
Under this part of his plan, council's role in approving a project would be much more limited. Council would be limited to voting yes or no on a development without making many changes.
DuBois said he was a little uncomfortable with that portion of the proposal, pointing out that sometimes the council makes compromises at the request of neighbors.
But Fine said that he wants to keep the council from fiddling around with things that would impact the financial aspects of the project.
Aside from the lack of a streamlined process that developers have to go through in the city, Lait said there are other factors why developers aren't flocking to Palo Alto, such as high building costs and expensive land.
Developers giving up
Lait said that he frequently has conversations with developers who want to propose housing projects, but they run into problems with the city's code, such as city requirements for parking spaces. Housing is allowed in much of the city, aside from the industrial area along Fabian Way. However, Lait said that a developer was interested in building some 200 apartments in that area.
Lait has not since heard back from that developer.
Lait said an all low-income housing project is not likely because the city has depleted its funds to help low income projects get built by putting in money to the 59-apartment project for Wilton Court.
Councilwoman Alison Cormack added to Fine's proposal that the council's finance and audit committee look at a tax to fund low income housing projects. Some council members, such as Lydia Kou and DuBois said they would like to see some of the money that will be reaped by the council's proposed business tax go toward building affordable housing.