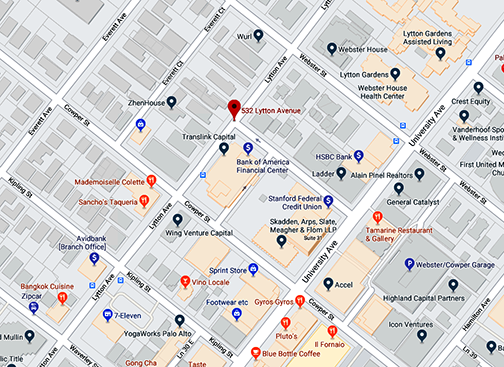 By the Daily Post staff
Palo Alto police have arrested three juveniles who allegedly tried to take the phone of a pedestrian who fought back and tackled one of his assailants before they rode away on their bikes.
It happened during the noon hour on Tuesday when the victim, a man in his 20s, was walking east on Lytton Avenue near Tasso Street, behind the former Bank of America branch.
He passed a group of juveniles on bicycles. One of the boys tapped him on his back while another grabbed the phone out of his hand.
As the three began to ride away, the victim tackled the youth who stole his phone.
At that point, one of the juveniles punched the victim in the face and another demanded his ear buds, police said. The three juveniles took off on their bikes south on Tasso Street in the direction of University Avenue.
The victim suffered from minor pain to his face but declined medical attention, police said.
About 40 minutes later, a police sergeant spotted three juveniles matching the description of the robbers and detained them in the 1400 block of Edgewood Drive. Police determined the three were responsible for the robbery. In fact, they found the victim's phone in one of their backpacks, police said.
Police said the three suspects, all 15 years old, into Santa Clara County Juvenile Hall for felony robbery. Two are from East Palo Alto while the third is from Menlo Park.