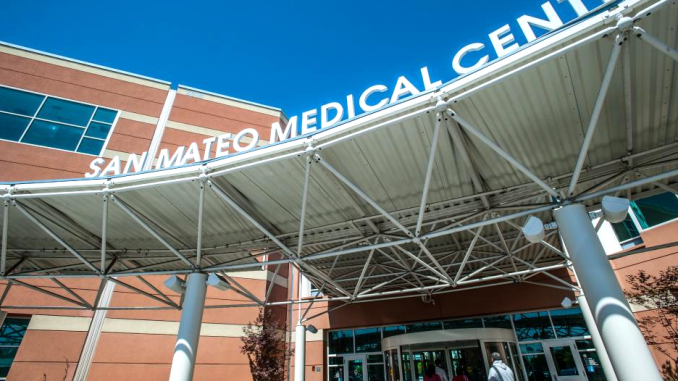 BY EMILY MIBACH
Daily Post Staff Writer
The San Mateo County Health System is proposing to make $16 million in cuts, including halving the number of psychiatric beds, closing its hospital pharmacy and eliminating 80 jobs in order to overcome a $57 million shortfall.
The budget cuts to the health system will affect about 18,000 patients, mostly due to the closure of the pharmacy. Patients who use the pharmacy will have to go to one of 10 other pharmacies in the county that accept patients enrolled in Medi-Cal, the state health insurance program for the poor, according to a report from County Health Director Louise Rogers. Closing the pharmacy will save $1.3 million.
The county would go from 34 to 17 psychiatric beds under Rogers' plan. Rogers says that of the 18 psych referrals the hospital gets per week, only five are admitted to the hospital and 13 are sent to other psychiatric wards.
Also on the chopping block is the county's ophthalmology department, meaning eye surgeries will not be available at the San Mateo hospital.
Compensation is a big issue for the county health system. It's not able to keep employees from leaving for higher-paying private sector jobs or from moving out of the area, according to Rogers' report.
Most of the health system's $838 million annual budget comes from state and federal sources. Only $177.4 million comes from the county.
Rogers is proposing to increase revenue by $33 million by:
• shuffling employees around in order to perform work that is billable,
• increasing fees for EMT certification and paramedic accreditation,
• raising inspection fees,
• increasing the number of patients who can go into surgery or have other procedures a day,
• re-doing "workflows" related to certain rooms or equipment.
She is also proposing adding two hygienists to the dental clinic. That would allow more people to use the clinic, thus raising revenue.
The dental clinic is the only place where new employees will be added under the budget that will go to the Board of Supervisors for approval on Tuesday (Jan. 28).
Her budget shows that 130 positions will be eliminated, but 50 of those jobs are vacant, which means the number of employees facing layoffs is 80.
Rogers told the Post earlier this month that some of the cut employees may end up working elsewhere in the county government.
In all, Rogers is planning to cut $16 million from the county health system's budget. Other cuts will come about by decreasing administration in the San Mateo office, and by reducing training programs, ending or reducing some outreach programs and trimming public relations staff and lobbyists.
Rogers is also proposing to use $8 million in county reserves to cover the balance.
It is possible that not all of the cuts will have to be made, Rogers says in her report, because the county could get money through the state budget and a federal program that provides more funding for Medi-Cal providers who shift from hospital-based and inpatient care toward outpatient, primary and preventive care.
The San Mateo County Board of Supervisors will hear Rogers' entire plan and give her feedback on Tuesday (Jan. 28). The cuts will not be made final until the board puts in place its budget in June. The state requires such a public hearing before any cuts to hospital service. That hearing will be in March, but no firm date or time has been set.