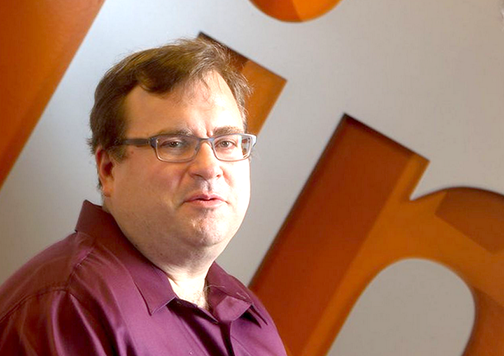 By the Daily Post staff
Billionaire LinkedIn co-founder Reid Hoffman has given $500,000 to a committee supporting Josh Becker in the increasingly expensive race to fill Jerry Hill's seat in the state Senate.
Hoffman apologized in December after the New York Times reported that he funded a Russia-inspired disinformation campaign on Facebook during a special U.S. Senate race in Alabama. The Times said the project's organizers created a fake Facebook page designed to attract conservative Republican voters. Once they had built an audience, the page criticized Republican candidate Roy Moore and urged its followers to vote for a write-in candidate, a move that would help the Democrat, Doug Jones.
As it turned out, Jones won the seat by 22,000 votes in a race that garnered 1.3 million votes.
Hoffman later apologized, saying he wasn't aware of the tactics used in the Alabama race.
Money from mom
The $500,000 in support Becker got from Hoffman exceeds the $460,000 rival candidate Michael Brownrigg received from his mother, 85-year-old Linda Brownrigg of Los Altos Hills.
Both Hoffman and Linda Brownrigg were able to circumvent individual donation limits by forming independent expenditure committees that will spend their money. The committees are supposed to operate independently from any candidate.
Becker, an entrepreneur and nonprofit executive, had already raised $901,812, more than any other contender in the six-candidate field for the March 3 primary. With Hoffman's committee, Becker has $1.4 million in support.
Brownrigg, a 10-year Burlingame councilman, has raised $692,271 on his own. Combined with his mother's committee, he'll benefit from $1.15 million in campaign funds.
Hoffman, a Portola Valley resident, is a venture capitalist and sits on Microsoft's board. He joined the board after Microsoft bought LinkedIn for $26 billion in 2016.