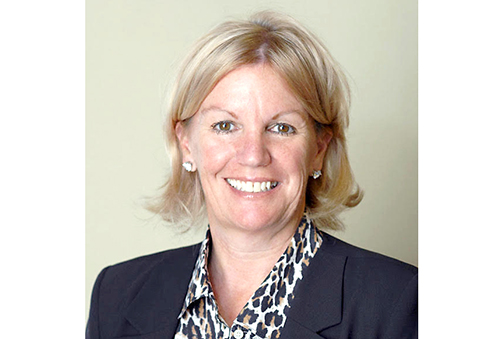 BY EMILY MIBACH
Daily Post Staff Writer
A Millbrae Councilwoman and real estate agent who is running to replace termed out state Sen. Jerry Hill lost her brokers license, records show.
Anne Oliva also has a restricted sales license as a result of an audit by the state's Real Estate Bureau in September 2016.
During an April 2018 trial regarding the issues that the bureau found, Sen. Hill sent the court a message supporting Oliva. Hill wrote that he has known Oliva and her family "for years," and that Oliva does a "good job of representing her constituents as a council member."
The audit came after an anonymous complaint was lodged with the bureau, claiming that Oliva's bookkeeper inflated the costs of work done in the office, and pocketed the change. The bureau found no wrongdoing by Oliva's employee, but found other problems during the audit.
The main issue was that funds from her bank accounts containing money Oliva had collected for her clients were transferred into her business' account. According to documents related to the bureau's inquiry into Oliva, the transfers occurred because of an overdraft in her business' account, and her clients' money was transferred to settle the overdrafts.
No customer was harmed
Oliva's campaign manager, Will Butkus, said in a statement that Oliva had told the bureau's auditor about the transfers, and that none of her customers were harmed as a result of the transfers.
"Even though no customer was ever harmed, Annie certainly did and does take the accounting issue very seriously," Butkus said.
The Post called Oliva to discuss the issue, but only heard back by way of her campaign manager. The Post also reached out to Mary Work, the attorney who represented her, but did not get a response.
The audit also revealed that Oliva's business did not do monthly reconciliations of her business account.
During a two-day trial on April 9 and 10, 2018, Oliva and the bureau told their two sides of what happened.
At the trial, Oliva "took responsibility for her conduct and admitted that she had been careless and made mistakes when she authorized the four transfers of the trust funds into the bank account," a proposed decision by Judge Regina Brown says.
Oliva said at the hearing that she has five bank accounts and only asked the bank if she had enough money to cover the overdraft.
She did not instruct the bank tellers which accounts to transfer the money from.
Oliva "attributed her carelessness, in part, to her preoccupation with her adult son's addiction rehabilitation. When she was contacted by the bank manager about the overdrafts, she was in either Texas or Southern California visiting her son in treatment. Her carelessness was not intentional; she was distracted and under stress, and not paying attention to her duties in an optimal manner," records from the trial state.
Name issue
Another issue found by the audit was that Oliva's office was called Marshall Realty, the same real estate firm that her father, Robert Marshall, founded. However, because Oliva took her husband's last name, she needed to file a document with the bureau saying she was working under the name Marshall Realty. But because her brother and nephew were working for her at the time, the bureau turned down her initial request, and then included it as one of the issues her company had during the audit.
Oliva told the judge that she had corrected each audit violation and changed her practices to be in compliance with the law and had arranged with her bank ways to keep a similar mistake from happening.
However, the court noted: "Despite (Oliva's) persuasive explanations and acknowledgement of her lack of preparedness in being thrust into a management role after the death of her father, (Oliva's) responsibility for the trust fund accountability and record keeping is not excused."
The judge ultimately ruled to revoke Oliva's broker's license. Butkus said yesterday that Oliva losing her broker's license has not impacted her business as: "she still has a sales associate's license and continues to help clients find affordable homes."
Butkus' statement also noted that the issue regarding her operating a business with her maiden name "left her with an even greater determination to make sure that small businesses are being supported by Sacramento, not hounded over an issue like continuing to use a maiden name in a long-established family business."
As a result, Oliva is supporting a bill sponsored by the California Association of Realtors that would allow women to continue to use their maiden names in a business.
Oliva is one of six candidates running for Hill's seat in the March 3 primary. Also running are Burlingame councilman Mike Brownrigg, Redwood City councilwoman Shelly Masur, Menlo Park resident and entrepreneur Josh Becker, former assembly woman Sally Lieber and Los Altos resident and Republican Alex Glew. The top two vote-getting candidates in the primary will go on to the general election in November.