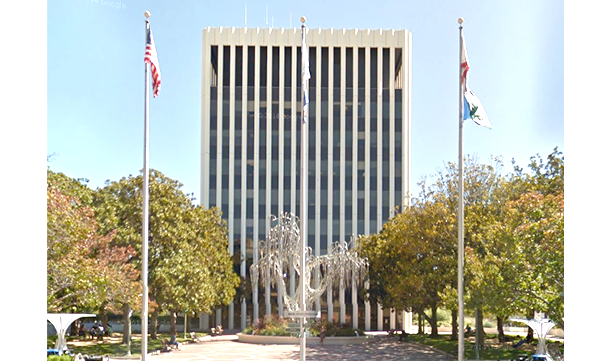 BY SARA TABIN
Daily Post Staff Writer
A majority of Palo Alto residents said they would support a business tax, but 69% of people think small businesses should be exempt from the tax, a poll released by the city yesterday shows.
Palo Alto is trying to put a business tax on the November ballot. Businesses might be taxed different rates based on commercial building size, number of employees or the salaries of employees.
The city hasn't decided what it would use the money for, but the city does need money to separate city roads from train tracks before Caltrain begins running more frequent trains.
Palo Alto has spent $254,125 researching the tax. A polling firm hired by the city, FM3 Associates, talked to more than 500 people this month to see whether there is enough support for a tax. The poll asked participants how they felt about funding a number of issues including housing and transportation.
The city will need support from at least two-thirds of voters to pass special tax or a majority vote for a general tax. A special tax means that the money is destined for a particular project and can't be used for anything else. Money in the general fund can go to different city projects.
Only 33% of respondents said they think the city needs more money, but 64% said they were likely to support a business tax.
That support would give the city more than enough for a general tax, but people had a slight preference for a specific tax, which is harder to get passed.
When asked which type of tax was better 46% chose a special and 43% chose a general tax. After hearing arguments in favor of both types of taxes, 50% of people said they want a special tax and 42% said they want a general tax.
Exempting small businesses from the tax might be an issue because most of Palo Alto's businesses are small.
Most businesses are small
Alan Pennington of Matrix Consulting, which is advising the city on the tax, told a council committee in December that 77% of Palo Alto businesses have fewer than 10 employees and 86% have 20 employees or less.
Most people, 78%, said they prefer a tiered tax of some kind that impacts larger or more profitable businesses more than smaller businesses.
When people were asked whether they would support taxes based on business property size, number of employees and employee salaries, people were favorable about all three options.
A full 70% of people said they would support a tax based on property size and 65% said they would support an employee tax, while 53% were in favor of the payroll tax.
Later in the poll when the city explained those taxes in more detail the levels of support changed. After hearing pro and con arguments for each tax, only 48% of people supported the size tax and 57% supported the employee tax. The payroll tax was supported by 58% of people after they heard the pro and con arguments.