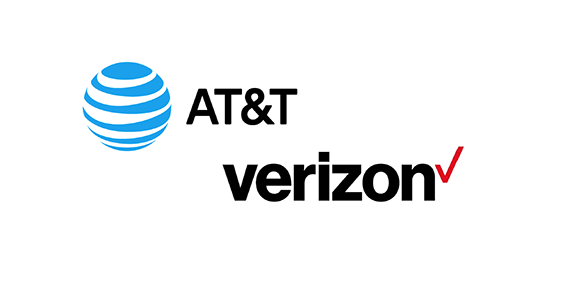 BY SARA TABIN
Daily Post Staff Writer
Verizon and AT&T are suing Los Altos because the city won't let them install small cell antennas, or "nodes," on city utility poles.
The companies say that Los Altos is violating federal and state laws that protect the rights of telecommunication companies to put equipment on public land. Last spring, AT&T submitted applications to install 12 nodes, while Verizon applied to install one node. All the applications were denied. City Council unanimously rejected appeals by both companies in December.
AT&T filed its lawsuit on Jan. 13 and Verizon sued on Jan. 17.
Service gaps claimed
Verizon's lawsuit says that Los Altos' ordinance restricting nodes, which passed in July, effectively bans them in the city because nodes are not allowed in residential areas or within 500 feet of a school. Since most of Los Altos is residential, 90% of the city isn't available for node installation. Verizon claims it needs to install a node at 155 Almond Ave. because of a gap in service coverage.
AT&T also says it is dealing with service gaps. The lawsuit says that covering the gap is important because 72% of Americans primarily use wireless phones and 70% of 911 calls are made on wireless phones.
Los Altos placed restrictions on nodes because residents say the nodes are ugly, noisy and possibly dangerous.
Residents told the council in December that they think the nodes will lead to cancer and kill their brain cells.
Cindy Russel, a plastic surgeon, said nodes can cause "sludging" in the blood and cognitive decline.
Melissa Smith said she thinks the nodes are unsafe for children and that they will decrease the property value of homes because they are ugly.
Councilwoman Anita Enander said in December that the nodes are ugly.
"Anyone who looks at one of these can't possibly think its aesthetically pleasing," she said.
Councilwoman Jeannie Bruins agreed with the companies that service gaps are an issue in Los Altos. She said her own home doesn't have reliable service.
Palo Alto placed restrictions on nodes, including a preference that they not be placed in neighborhoods, in December.
Other suits facing the city
Los Altos is also facing multiple lawsuits from developers who have had building applications rejected. The council will be discussing four non-node related lawsuits in closed session before their meeting next Tuesday.
The city ended its contract for City Attorney Chris Diaz at the end of December. Diaz was contracted through Riverside firm Best, Best, & Krieger on a yearly contract. He was paid $16,512 a month for up to 70 hours and $225 an hour for any time over 70 hours.
His latest contract extension, approved by council in April 2019, should have lasted until April 2020.
The council did not give an explanation for the decision.
Mayor Jan Pepper announced last week that Jolie Houston of San Jose's Berliner and Cohen law firm will serve as interim attorney.
Houston declined to comment on the node cases.