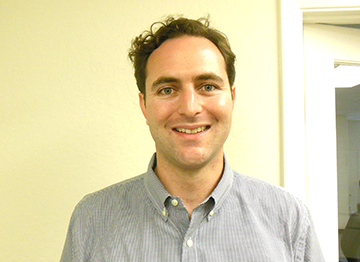 BY SARA TABIN
Daily Post Staff Writer
Palo Alto Mayor Adrian Fine angered some residents when he sent a letter on city letterhead to state Sen. Scott Wiener in support of SB50, a bill that would override local zoning codes to force cities to allow more housing.
Fine's letter, which he sent on Friday, contrasts sharply with a letter that former Mayor Eric Filseth sent to Wiener in April 2019 opposing SB50.
Fine drew criticism from some residents who said that he was expressing his own opinion on city stationery. In the letter's second sentence he said that he was "writing to you today to express my strong support for SB50 …"
The council did not discuss or vote on the letter that Fine sent. It was not sent on official city letterhead, which has a tree logo, but does feature a poorly replicated logo that says "City of Palo Alto, Office of the Mayor and City Council" in the top right corner.
Not expressing city's opinion
Fine told the Post that he was very clear in the letter that he was expressing his own opinion, but he also said he would clarify that on Twitter.
He tweeted yesterday that because people complained, he wanted to be clear that the letter represents his opinion, not the city's. Fine did not apologize for the letter and said he is still proudly supporting the bill.
Fine wrote in his letter that when regional governments won't solve a problem of state concern, then the state government should step in.
"I can tell you that local municipalities like Palo Alto are incapable of solving the housing crisis — we simply have too many rules, too much process, too much engagement (and I know it's impolitical to write that!)…. and too little progress," wrote Fine.
Filseth said in his April letter that the bill applies a "one size fits all" approach to local land even though local governments understand their communities better than the state.
Filseth's letter was explicitly sent on behalf of the council.
SB50 would allow multifamily housing projects that are within a quarter mile of a train station, such as a Caltrain or BART station, to bypass city parking requirements or density limits. Such housing projects could be as tall as 55 feet, which is taller than Palo Alto's 50-foot limit. If the housing project is more than a quarter mile but less than a half mile from the train station, a height limit of 45 feet or less could not be imposed.
The provisions would apply to counties with a population of 600,000 or more, which would include Santa Clara and San Mateo counties.
Changes to bill
Wiener made some changes to the bill after it failed to get passed last year. The most significant change to SB50 would let cities escape the requirements of the bill for up to two years if they are able to meet the state's housing goals on their own. Wiener has not clarified which housing goals would count.
Under the 2015 Regional Housing Needs Allocations, which dictate how many homes cities should build, Palo Alto is supposed to give out permits for 1,988 units by 2023. Since 2015, Palo Alto has permitted less than 500 units.