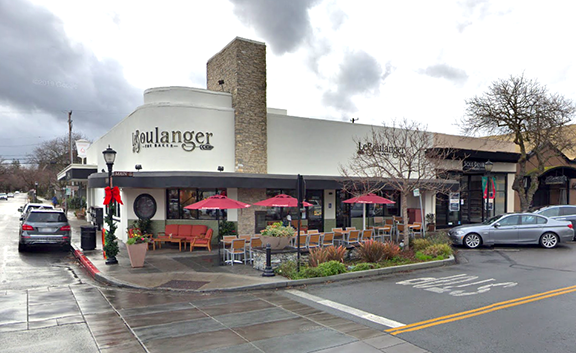 BY SARA TABIN
Daily Post Staff Writer
Mid-Peninsula bakery Le Boulanger is getting new owners, but the bakery's 14 cafes will stay open and remain mostly unchanged.
Dan Brunello, who started Le Boulanger with his brother in Los Altos in 1981, said the company is broken into three divisions — retail bakery cafes, a wholesale business and a catering company. The retail locations include cafes in Los Altos, Mountain View and Menlo park.
Brunello said the retail locations have been sold to Jeff Ottoveggio, the owner and founder of the chain Posh Bagel.
Ottoveggio plead guilty to insurance fraud at Posh Bagel in 2011 and was sentenced to six months in jail.
Brunello said that deal has been in the works for about eight months. He said the cafes will not turn into Posh Bagel restaurants. Over the past half year he has been slowly handing the reins over to Ottoveggio and expects the transition to be complete by the end of March.
Brunello said no employees will be laid off at the retail locations and the sites will remain largely unchanged. Some stores may see enhanced menus or cosmetic improvements, he said.
Le Boulanger's wholesale division has separately been sold to Athens Baking Co. in Fresno. That deal has been in the works for about six months.
The Le Boulanger wholesale division previously operated out of a 33,000 square foot facility in Sunnyvale. The property has been sold and the facility will be shut down.
Athens Baking Co. will be selling Le Boulanger bread with a manufacturing facility in Richmond and distribution hub in San Leandro.
Brunello said 143 Sunnyvale employees were notified that they will be laid off during the transition. He said some have been offered jobs in Richmond or San Leandro. Others are being scouted by other companies.
The Brunello family will continue to operate the Le Boulanger catering company. Brunello said catering has been a great business and he has no plans to sell.
Brunello said he has been run Le Boulanger with the help of various family members, including kids, grandkids and cousins, but the family wants to move on now.
"I'm at a point and time where I'm the only family member left here," he said. "I've been doing this for 40 years and would like to look at more personal time for myself."