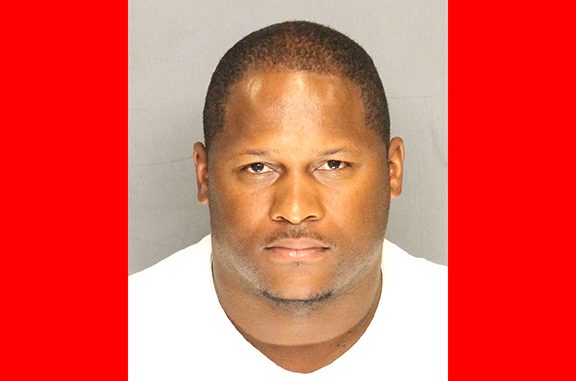 BY EMILY MIBACH
Daily Post Staff Writer
Former San Mateo police officer Noah Winchester was sentenced yesterday (Jan. 16) to 81 years to life in prison for raping and sexually assaulting women he preyed upon while on duty.
That means Winchester, 35, will be 116 years old when he is eligible for parole.
Judge Lisa Novak told Winchester that he had "tarnished the badge" and violated the women he should have been protecting, according to Chief Deputy District Attorney Al Serrato.
A jury on Oct. 9 found Winchester guilty of 14 charges relating to rape, sexual assault and kidnapping after a 20-day trial. The jury, comprised of 10 men and two women, convicted Winchester after a day of deliberations.
During the trial, prosecutor Alpana Samant said that Winchester hunted and preyed on some of the most vulnerable women in society. All four of Winchester's victims were either homeless or addicts. "He picked them because they were the women no one would believe," Samant said during her closing arguments on Oct. 2.
The crimes only came to light when a Burlingame street sweeper came across a woman on Oct. 20, 2015, who was passed out in her car along El Camino Real. The woman told the street sweeper that she had just been raped by a cop in Coyote Point in San Mateo. She pleaded with the street sweeper not to report her. The street sweeper called the Burlingame Police who started the investigation into Winchester before handing it off to the District Attorney's office.
Winchester was arrested in July 2016 on charges dating back to 2013.
The assaults and rapes of four women occurred while Winchester was an officer for the Los Rios Community College District in Sacramento County from Jan. 1, 2013, to Jan. 16, 2015, and while he was a San Mateo police officer from late January 2015 until his suspension in October 2015. Winchester has since resigned as a San Mateo police officer.