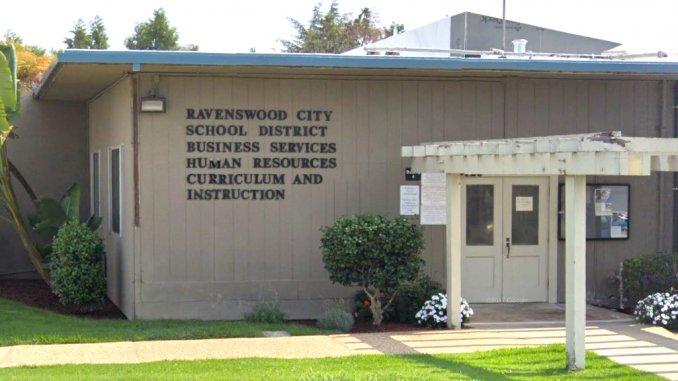 BY SONYA HERRERA
Daily Post Staff Writer
The Ravenswood City School District board of trustees voted yesterday (Jan. 9) to close Willow Oaks and Brentwood Academy elementary schools next fall, a plan that would affect about 700 students.
Willow Oaks students will attend Belle Haven Elementary School, and Brentwood Academy students will attend Costano Elementary School.
Willow Oaks is located west of Highway 101 in Menlo Park, while Brentwood is east of Highway 101 off Clark Avenue in East Palo Alto. The district needs to shut two schools in order to help close a $1.35 million funding gap, said Superintendent Gina Sudaria. She cited declining enrollment as the reason for the lack of funding. Poor test scores have caused parents to pull their kids out of Ravenswood schools and put them in charter schools.
Board debated alternatives
The superintendent had first proposed closing the schools on Dec. 5. The district board spent two hours last night debating the merits of the proposal, as well as alternatives, such as closing Costano Elementary School and Willow Oaks, or closing Los Robles Elementary School and Brentwood.
Sudaria said the board needed to decide which schools to close yesterday to abide by their union contract and give teachers the chance to state their preferred schools for the upcoming school year.
The trustees debated how far students should be expected to travel to school, as well as which schools were best equipped to handle more students.
Board president Ana Maria Pulido proposed closing Los Robles instead of Willow Oaks.
"Costano is one of our better facilities," Pulido said. "If you were to keep Brentwood over Costano, you would put $15 million into that facility to get it to where it needs to be. So financially, it doesn't make sense and geographically, it doesn't make sense."
Trustee Tamara Sobomehin said she felt it was ideal to keep a school open in the Brentwood area. "I'd rather make things more convenient for families than retain the resources," she said.
Sudaria said if the district kept the Brentwood school open, it would cost $15 million to renovate it, which would take money away from other schools.