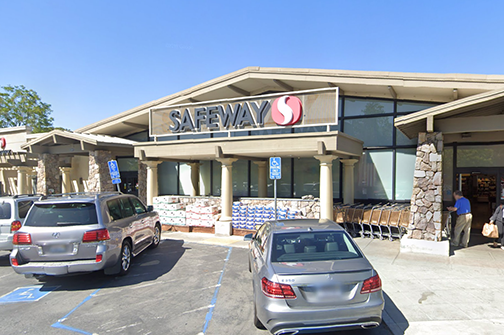 By the Daily Post staff
Palo Alto police are looking for three men with a gun who robbed the Midtown Safeway store early this morning (Jan. 10) and grabbed prescription drugs.
At 12:38 a.m., the trio walked into the store at 2811 Middlefield Road and ordered an employee to get on the ground near the pharmacy, which was closed. A second robber broke the glass door of the pharmacy, entered and stole an unknown amount of prescription drugs, police said.
All three ran out of the store and drove off in a large red, two-door pickup truck. A witness believed the truck was a 2000 model Ford or Chevrolet.
Police throughout the mid-Peninsula were asked to look for the red truck.
Police said that while they were initially told by a witness that there had been gunfire, it does not appear as if the robber discharged his gun.
"A witness heard the glass door shattering and may have confused that sound with a gunshot," police said in a statement.
No customers were inside the store at the time of the robbery, police said. The four employees who were working weren't injured.
Descriptions
Police said all three robbers are Hispanic men in their 20s with medium builds. Video surveillance from the store shows the robber who brandished the handgun wore a grey hooded sweatshirt, blue jeans and red tennis shoes. The second robber wore a yellow hooded sweatshirt with a Tommy Hilfiger logo on it, dark pants and black shoes. The third guy wore a red hooded jacket, grey pants and white sneakers. He is clean shaven.
Anyone with information can call police at (650) 329-2413. Tips can be emailed to paloalto@tipnow.org or sent via text to (650) 383-8984.