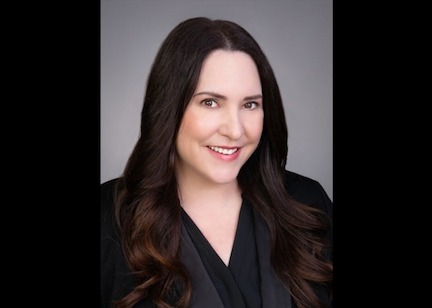 By the Daily Post staff
Mountain View City Council announced today that it has decided to hire the city's former deputy city manager, Kimbra McCarthy, as its new city manager, replacing Dan Rich, who retired.
McCarthy, 43, will make $307,000 a year and her starting date is expected to be March 2.
Currently she is assistant city manager in Redwood City, serving under City Manager Melissa Stevenson Diaz, who also worked at one time for Mountain View as assistant city manager.
McCarthy has worked in Redwood City since 2016, heading that city's administrative services department, which includes HR, IT, finance and risk management.
From 2014 to 2016, McCarthy was the deputy city manager in Mountain View, where her tasks included writing a minimum wage ordinance. She also worked on projects to improve city purchasing and "assess and improve employee engagement." She also played a role in negotiating union contracts.
McCarthy started her career in government working as a fiscal analyst for the Kansas Legislature. She then moved to a fiscal and policy analyst role with Santa Barbara County, followed by a promotion to the position of director of administration and finance with that county.
She obtained both her bachelor's degree in political science and a law degree from Washburn University in Topeka, Kansas. She received a masters of law from the University of Limerick in Ireland.