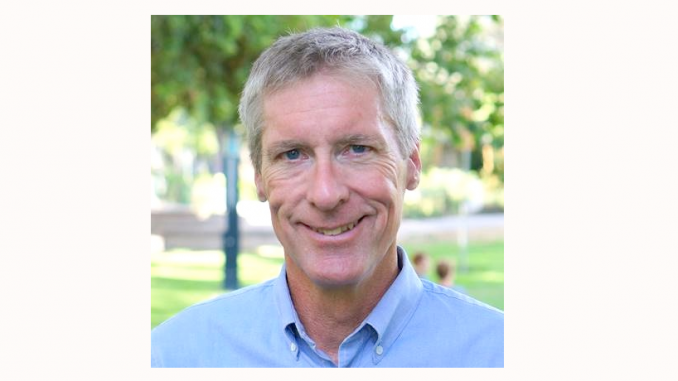 GUEST OPINION
BY ERIC FILSETH
Mayor of Palo Alto
State Sen. Scott Wiener's Senate Bill 50, which would upzone Palo Alto, also asks residents of our city and other communities to subsidize office development.
To understand why, consider Bay Area land-use. Driven by tech demand, commercial office space leases for 50%-100% more per square foot than even luxury residential, so developers understandably favor office space. Investment follows the highest returns. As a result, the Bay Area produces jobs six times faster than homes.
This expansion comes with costs that aren't being met — affordable housing, services and infrastructure like transportation and schools. If unfunded, these costs get socialized as community ills: congestion, displacement of low- and mid-wage workers, homelessness. Ultimately, somebody pays somehow.
SB50 explicitly reinforces that communities pay. It says:
"No reimbursement is required by this act … because a local agency or school district has the authority to levy service charges, fees, or assessments sufficient to pay for the program or level of service mandated by this act."
In other words, if Xanadu Tech decrees a stately mega-campus, "a local agency or school district" shall pay for its downstream impacts. Voters aren't stupid: they know the difference between affordable housing for teachers, which they'll chip in for, and subsidizing new Xanadu jobs, which SB50 forces. Why else has SB50's best pitch to communities been an exemption from SB50 itself?
The whole point of SB50 is for communities to subsidize housing developers. Since SB50 really only affects high-end housing, whose demand comes from commercial expansion, that's where the subsidy ultimately goes.
Full mitigation
In 2019, cities began field-testing policies that link commercial and residential development. The watershed moment was when the Santa Clara County Board of Supervisors required Stanford to "fully mitigate" the impacts of its research expansion.
"Full mitigation" means making commercial development approval contingent on adequate, not just token, housing. Mountain View also required this in its North Bayshore district, Palo Alto's office caps effectively achieved it, and Menlo Park is now considering it for Facebook's expansion.
Full mitigation — leveraging commercial permitting, not just zoning — achieves what no Sacramento bill in history has done: it balances job and housing growth. And it requires the housing to be built, not zoned and wished-for.
Full mitigation is the anti-SB50: it makes expanders pay for expansion costs. Those who require full mitigation stop the deepening of California's housing woes. They stop putting people in tents.
Sacramento should adopt full mitigation, not SB50. The governor's mission is housing for California's future job growth — exactly what full mitigation addresses. Maybe it's 3.5 million units, maybe 1.3 million. If every city balances between jobs and housing growth, then the whole state will balance.
The example of San Francisco
Consider the alternative: San Francisco, Senator Wiener's own city, doesn't allocate expansion costs to expanders, and for years even gave them tax breaks. Per the Bay Area Council (www.bayareaeconomy.org/bay-area-job-watch-37/), last year San Francisco issued 5,280 housing permits, while adding 42,000 new jobs, many in tech. With all of these high-wage workers looking for homes outside San Francisco, you'd expect housing prices in neighboring cities to escalate forever.
Sure enough, on Dec. 11, the Mercury News ran an article, "Higher Rents? Oakland Passes San Jose — Surge seen in luxury apartment towers."
The article documents that Oakland, right next to San Francisco's unmitigated expansion, has become the Bay Area's second-most costly city for renters (SF itself remains No. 1). The article also says that "90% of new Oakland apartments are considered either luxury or high-end" and that new apartments and condos have been added to Oakland's limited housing stock yet prices have gone up.
It also said that high-income renters continue to push out low-income residents. The story noted that "in other parts of the Bay Area, rents have largely stabilized," i.e., farther from SF.
This old strategy — greenlight every commercial development, ignore the necessary housing and infrastructure costs, and blame zoning — has made San Francisco the most expensive rental market in America. They've started range wars with their neighbors, and still tents have proliferated in the city. It is an epic fail. Handing statewide zoning control to the policy makers who created this situation would be folly.
SB50 doubles down on this old strategy by subsidizing corporations and hurting communities. Instead, let's focus directly on balancing jobs and housing growth. Cities have the power to create balance between commercial and residential growth. Sacramento should insist on this, and not try to micromanage the zoning of cities.
Filseth is mayor of Palo Alto and was elected to City Council in 2014.