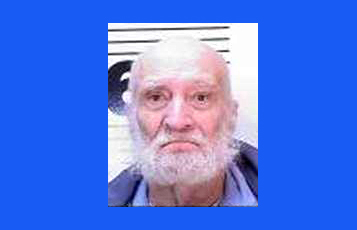 BY EMILY MIBACH
Daily Post Staff Writer
A man who killed five women and was likened to Hannibal Lector by the San Mateo County District Attorney has died in his San Quentin Prison death row cell, authorities said Monday.
Phillip Carl Jablonski, 73, died Friday (Dec. 27) and an autopsy is planned, according to prison officials. San Mateo County District Attorney Steve Wagstaffe said he believes Jablonski died of natural causes.
Jablonski was on death row for the 1991 murder of Carol Spadoni, 46, and her mother Eva Petersen, 72. Jablonski was also tied to the deaths of three other women, and the brutalization of others, given his decades-long rampage against women.
A history of murders
Jablonski's murderous past is detailed in court records.
In the 1960s, Jablonski tried to kill his first wife when he was a sergeant in the Army. In 1969, he was discharged for a "schizophrenic illness," after serving two tours in Vietnam.
In 1972, Jablonski was arrested for raping an acquaintance. Court records show that between 1969 and 1978, Jablonski sexually assaulted a number of women he encountered.
He married Linda Kimball, and killed her in 1978.
In 1982, Carol Spadoni began writing to Jablonski while he was in prison for killing Kimball.
DA Wagstaffe described Spadoni as a "lonely heart" who married Jablonski thinking he would never get parole.
However, got parole in 1990. Then Spadoni asked prison officials not to release Jablonski in the Bay Area, fearing he would hurt her, Wagstaffe said.
So Jablonski was paroled to Riverside, and began attending community college classes there.
Victim's body found in desert
One night, he asked a woman with whom he was friendly with, Fathyma Vann, for a ride home.
Vann was never seen alive again.
Vann's body was found in the desert, and Jablonski drove her car up to Burlingame, where he killed Spadoni and her mother in 1991.
Wagstaffe, who was then a deputy district attorney, responded to the bloody scene in Burlingame, saying that the women's bodies were mutilated, and some of their body parts were never recovered.
"He was the closest thing to Hannibal Lector this county has seen," Wagstaffe said.
After killing the two Burlingame women, Jablonski drove east to Utah, where he killed Margie Rogers, 58, at a convenience store in Thompson Springs.
Jablonski was pulled over in Kansas by a state trooper who saw the car listed in the stolen vehicle registry, said Wagstaffe.
Jablonski spoke about the murders on tape
Police uncovered an audio tape Jablonski had recorded, in which he spoke in length about the murders and how he further ravaged some of the women's bodies after they had been killed.
"I remember listening to the tape and thinking that this man is just evil," Wagstaffe said. "He talked with pleasure about all the things he did, you could tell he was getting sexual pleasure from talking about it."
He was arrested and convicted in 1994 for the first-degree murder of Spadoni and Petersen.