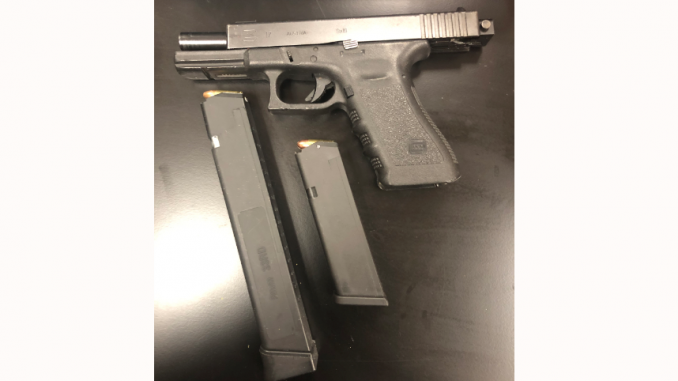 By the Daily Post staff
Somebody listening to a police scanner in East Palo Alto helped police arrest two suspects wanted in connection with a shooting, authorities said today (Dec. 31).
On Monday afternoon, San Mateo Police received a report of a shooting in the parking lot of La Hacienda Market, 201 N. Amphlett Blvd. in San Mateo.
Cops saturated the area and soon found the victim sitting in his car about a block away from the market. Police talked to him and figured out that "the suspect was an associate of the victim and a disturbance between them led to the victim," San Mateo Police said in a statement.
Officers put out an alert over the police radio describing the suspect as a Hispanic man in his 20s, wearing all black clothing, driving an older gray Jeep with gold colored rims.
An unidentified person listening to a police scanner saw the Jeep driving near University Avenue and Bay Road in East Palo Alto. The listener called police to alert them.
East Palo Alto police located the Jeep and attempted to stop it.
But the Jeep wouldn't stop, and instead led police on a chase over the Dumbarton Bridge into Fremont.
During the chase, a woman exited the Jeep and ran into an apartment complex with a duffel bag, where she was later arrested by Fremont Police.
The driver of the Jeep continued to flee in his Jeep, but was ultimately arrested in a parking lot near Post Street and Thornton Avenue.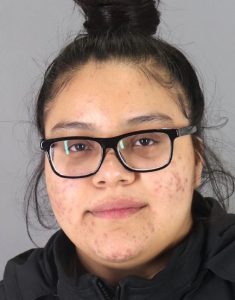 Officers found a Glock 9mm handgun with a high capacity magazine and what police said was a large amount of marijuana in a duffel bag.
San Mateo Police detectives confirmed the Jeep driver was involved in the La Hacienda Market shooting.
The victim was taken to a hospital, and police said his injuries were not life-threatening.
Arrested were Jose Longino, 21, of East Palo Alto, who was booked on charges including assault with a semiautomatic firearm, use of a firearm in the commission of a felony, carrying a loaded firearm during a felony, carrying a concealed weapon in a vehicle, reckless driving while evading police, and possessing a firearm as an ex-con.
Also arrested was the woman who jumped out of the Jeep and ran into the apartment building in Fremont. Police identified her as Dania Juarez, 19, of East Palo Alto (formerly Redwood City). She was booked into jail on charges of possessing a firearm as an ex-con and resisting, delaying or obstructing a police officer.