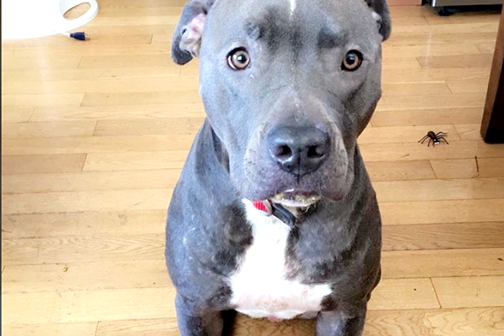 BY EMILY MIBACH
Daily Post Staff Writer
A man on a bicycle riding down Hollyburne Avenue in Menlo Park shot a 4-year-old terrier named Rambo who was playing in his fenced front yard, police said.
Police arrived at 1102 Hollyburne Ave. on Sunday (Dec. 29) at 8:38 p.m. after Rambo's owners called to report the shooting, said Sgt. Kevin Paugh.
The shooter was described as a Latino man in his late teens or early 20s, wearing a black hooded jacket and dark-colored pants. He was riding slowly down Hollyburne, stopped and shot Rambo.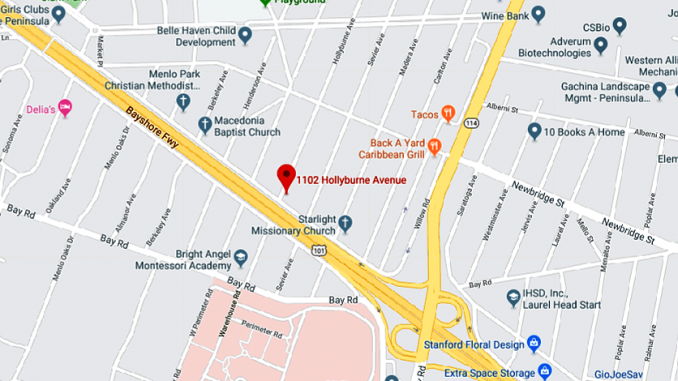 Rambo may have barked at the man, Paugh said.
"The guy could have ridden away, but he got off his bike and shot the dog," Paugh said.
No words were exchanged between Rambo's owner and the shooter.
Rambo was taken to the vet, and was going to survive, Paugh said.
The man, who was riding a dark-colored mountain bike, was last seen riding north on Pierce Road, toward the bridge over Highway 101, according to police radio transmissions.
Anyone with information about the shooting is asked to call Menlo Park police at (650) 330-6300 or an anonymous tip line at (650) 330-6395.
Rambo's owners started a GoFundMe account. As of Monday night, they had raised $1,219.