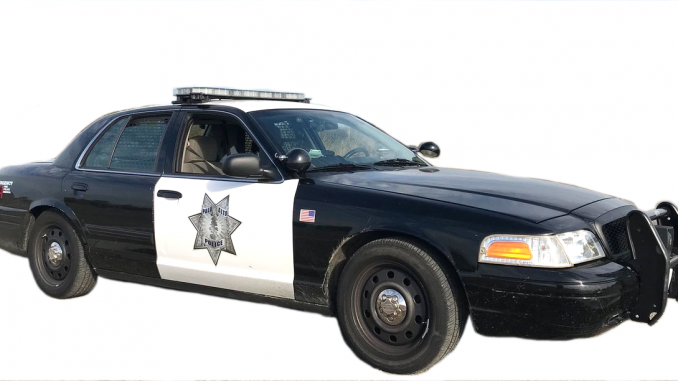 By the Daily Post staff
Police announced today they have arrested a 16-year-old who is accused of robbing two pedestrians in an 18-minute span in downtown Palo Alto.
At 12:38 p.m. on Tuesday (Dec. 17), a woman in her 30s was walking westbound on Hamilton Avenue near Waverley Street when she was shoved from behind and her phone was taken out of her hand, police said. The victim saw two young men running south on Waverley St. The victim's co-worker witnessed the robbery and called 911. The victim wasn't injured.
While police were looking for those suspects, police got another report of a strong-arm robbery at 12:54 p.m. in the area of Webster Street and Channing Avenue. In this case, a woman in her 50s was walking on Channing when she was approached by two young men. One of them asked to use her phone, but she declined. He persisted and then pushed the woman to the ground and stole her phone. The robber ran east on Channing.
The victim suffered what police said were minor injuries and declined medical attention.
Officers spotted the suspects riding bicycles on Newell Road and Edgewood Drive. They were able to spot them because of the descriptions they were given by the victims and witness.
Police ordered them to stop but one suspect fled south on Edgewood while the other got off his bike and ran north on Newell. Police chased that suspect to the 0-99 block of Newell in East Palo Alto. Officers recovered both of the stolen phones from the suspect and returned them to the victims.
The suspect, a 16-year-old from East Palo Alto, was booked into the Santa Clara County Juvenile Probation Center in San Jose on two counts of strong-arm robbery (felonies) and one count of resisting arrest. He also had an outstanding warrant for a probation violation in San Mateo County, police said. He is on juvenile probation for assault and battery.
The second teen didn't commit the robberies and is not considered a suspect at large, police said.
Detectives are trying to determine if the suspect who was booked might be one of the robbers who took a phone from a woman outside the Stanford Shopping Center on Nov. 2.
They're also looking into the possibility that he robbed a woman in the 100 block of University Avenue on Dec. 11. The suspect in that crime was on a bicycle and he literally dragged the victim several feet as they fought over her purse.