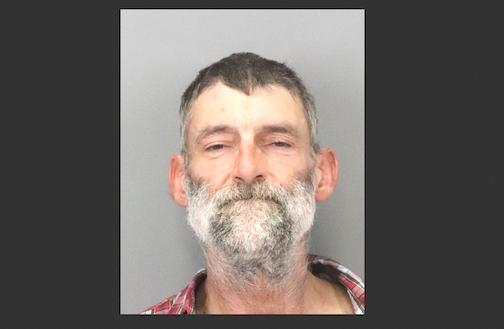 By the Daily Post staff
Police say they have arrested a man who repeatedly swung a knife at a man in the Town & Country Village Shopping Center parking lot in Palo Alto.
Police arrested Michael Keyes, 57, of San Francisco.
At 1:47 p.m. Friday (Dec. 13), police received a call about a man brandishing a knife in the T&C parking lot at the corner of Embarcadero Road and El Camino Real.
Police said Keyes pushed the victim in the back. When the victim turned around, Keyes pulled out a pocket knife with the blade extended and started swinging it at the victim, police said.
Keyes then told the victim he was going to physically harm him, police said.
The victim yelled for help and Keyes stopped, according to police. Officers arrived and arrested Keyes. The victim wasn't injured.
Keyes was booked into the Santa Clara County Jail in San Jose on suspicion of assault with a deadly weapon and making criminal threats, both felonies.