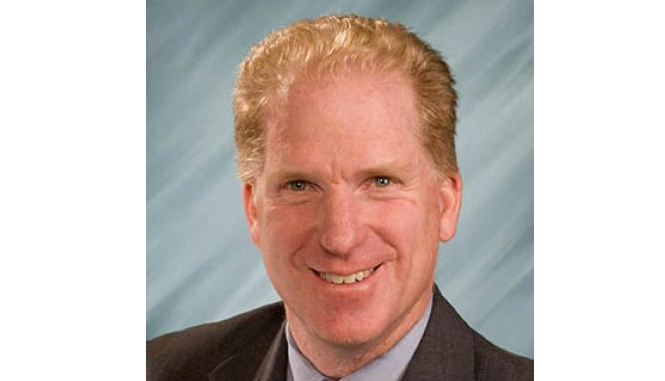 BY SARA TABIN
Daily Post Staff Writer
Chris Jordan, the Los Altos city manager at the center of a debacle over council's meeting location, has received a $16,735 raise. His new salary is $245,095.
Councilwoman Jan Pepper announced an amendment to Jordan's contract at council's Tuesday meeting. She said the 7.3% increase is meant to account for increased cost of living and is consistent with increases in the salaries of other city employees.
Jordan's original salary was $220,000 under a contract approved in 2016. He got a $8,360 raise in 2017.
Under the new amendment, Jordan will also get an additional five days of management leave, for a total of 15 days per year. He gets four weeks of vacation and 12 days of sick leave each year under his original contract.
Lee Eng abstains
Pepper and Councilwomen Anita Enander, Jeannie Bruins and Neysa Fligor voted for the amendment. Councilwoman Lynette Lee Eng abstained.
Jordan has drawn criticism in Los Altos for a dispute over the council meeting location.
Council meetings were moved to the Los Altos Youth Center in April after Councilwoman Bruins complained that the chambers were triggering her asthma. Residents have complained that the youth center is hot and has bad acoustics.
A 4-1 majority of council voted on June 25 to move the meetings back, but that vote was ignored by Jordan. Instead, he brought in a $70,000 disability consultant, Rachel Shaw of HR Consulting in Newbury Park, Calif., to advise the city on the issue.
Council suspended Shaw's contract last month after she told the council they can't move back to council chambers because it is dangerous for one member of council, but wouldn't say why.
Ex-mayors support Jordan
In September, a group of former Los Altos Mayors spoke out in Jordan's defense at a council meeting. They accused sitting council members of airing their problems with each other and Jordan in the press.
Former Mayor King Lear said he believes some of the council members were mounting a campaign to fire Jordan and attempting to pressure their colleagues to join them. Lear did not specify to who he was talking about. He said Los Altos is lucky to still have a city manager and might have difficulty hiring a new one under the current circumstances.
Jordan was a controversial figure at his last job as city manager in West Linn, Ore., because of his aggressive management style.
West Linn Council President Teri Cummings, who helped hire Jordan over a decade ago, said he was controlling.
Jordan was ultimately paid $141,652 to leave that position. He got $112,918, equaling nine months of pay, and was allowed to keep his health insurance for nine months. He was also given $28,734 in accrued vacation days.