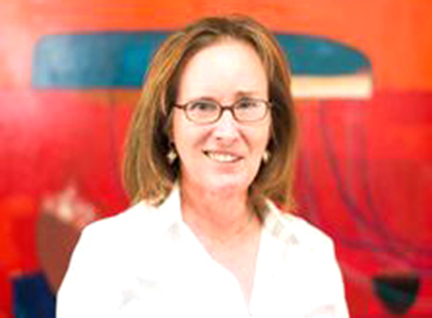 BY EMILY MIBACH
Daily Post Staff Writer
The San Mateo County Harbor District, known for the disruptive behavior of commissioner Sabrina Brennan, has attracted a candidate from Woodside who has been embroiled in her share of controversy.
Nancy Reyering resigned from the Woodside architectural review board after an independent investigation found that she violated the town's ethics code.
Reyering is such a controversial figure in Woodside that when she ran unopposed for town council in 2015, a write-in candidate jumped into the race and defeated her.
The ethics investigation involved Reyering's role in reviewing plans for a house that was submitted by an architect who just happened to be on the town council, Peter Mason. She contends she applied the appropriate level of scrutiny to Mason's plans, but the independent investigator, attorney Tom Brown, saw it differently and determined she had committed four ethics violations. The violations ranged from making up her mind before hearing testimony to "failing to maintain a positive and constructive working environment" for Mason.
Reyering filed a claim against the town over the ethics probe, and she got a $35,000 settlement.
Reyering contends she was striking out "against the apparent inappropriate practice of council members using their positions to get building projects through."
Reyering wants to join Tom Mattusch, Virginia Chang Kiraly and Sabrina Brennan on the harbor board. Brennan has cost the district at least $780,099 in legal fees stemming from complaints she's made about others and complaints lodged against her.
That includes the $103,300 payment to former interim manager Scott Grindy, who said Brennan "engaged in a relentless campaign of undermining, vilifying and threatening" him and other district employees.
Brennan's animosity toward Grindy was displayed at an Oct. 15, 2014 meeting when the commissioners reviewed him for a promotion. Brennan "turned her chair so that she had her back to him and refused to ask questions or otherwise participate in the interview," his claim said.
Reyering's council run
As for Reyering, the write-in candidate who beat her, Chris Shaw, said he decided to run because of "widespread concern and consternation throughout Woodside," said his candidate statement from 2015. Shaw said recently that he was interested in improving the process of building in Woodside, while Reyering by contrast, was known to be quite harsh while on the architectural review board.
Shaw's candidate statement said Reyering's actions on the board "angered and alienated the community."
Shaw ultimately got 633 votes (53.1%) to 585 (46.9%) for Reyering.
Reyering is running for a countywide seat against incumbent Ed Larenas, former Brisbane mayor Sepi Richardson and Sheriff's Sgt. Henry Sutter.
Ballot designation as a sailor
Reyering decided her ballot designation would be "businesswoman/conservationist/sailor."
While she might be a sailor, the California Code of Regulations, Section 20716, says that a hobby is not an acceptable ballot designation.
Chief Elections Officer Jim Irizarry told the Post that Reyering told his employees that sailing is part of her current work, "to which she devotes a substantial amount of time and effort."
Irizarry also said that the elections department does not have the legal authority to "investigate the veracity of candidates' ballot designations." Which means it is up to the public to flag whether or not something on a candidate's ballot statement or designation is true or not and file a legal challenge to correct the ballot.
Reyering said she has been sailing since she was a teenager, and has chartered boats around the world.
Reyering on her financial disclosure form is listed as an employee of Palo Alto-based property management and consulting firm Brass Rat Group.
Additionally, Reyering on her LinkedIn account lists herself as the owner of Reyerwalk Ranch in Woodside, which is described as a "friendly family barn, equestrian arena and horse trails." She is also a director of the Committee for Green Foothills, a nonprofit which advocates to preserve open space in San Mateo and Santa Clara counties.