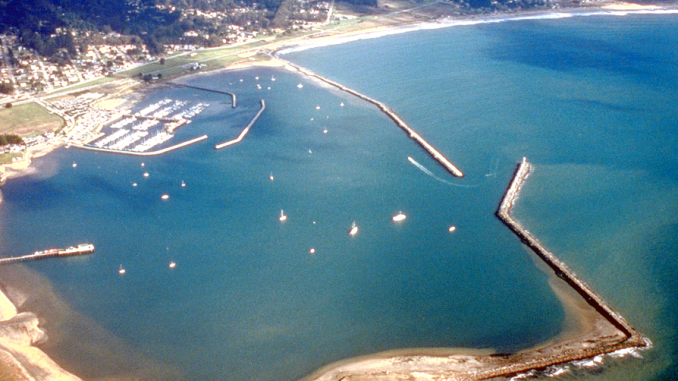 BY EMILY MIBACH
Daily Post Staff Writer
The general manager of the San Mateo County Harbor District announced his resignation yesterday (Sept. 12), which the board president said opens the door to the idea of dissolving the agency that has become known for its dysfunctionality, in- fighting and drama.
General Manager Steve McGrath said he will leave the district on Dec. 10. Instead of hiring a new general manager, harbor board President Virginia Chang Kiraly said the opening creates an opportunity to dissolve the district and turn its operations over to the county government.
The harbor district, which operates on a $10 million annual budget, runs the marinas at Oyster Point in South San Francisco and Pillar Point in Half Moon Bay. It's five-member board is elected countywide.
The board has been known for its bickering and outbursts over the years. At times, a police presence has been required in the board room.
Harassment complaints
The district has spent hundreds of thousands of dollars in legal fees involving complaints by employees of harassment by one board member, Sabrina Brennan, who in turn has accused employees of harassing her.
Most recently, Brennan accused fellow board member Tom Mattusch of harassing her by emailing her explicit photos, along with about 40 other people. The board hired a lawyer to conduct an investigation, and the lawyer determined the complaint was null because the photo was emailed before Mattusch was elected to the board. The investigation cost $46,265.
The idea of dissolving the district and turning the marinas over to the county isn't anything new. A civil grand jury has recommended it. And in 1963, county residents voted to dissolve the district, but a court overturned the decision.
Port of Redwood City could be a model
Kiraly is floating the idea of turning the district over to the county but having an advisory board appointed by the county Board of Supervisors. That would be similar to how the city of Redwood City operates its port, with a board appointed by the City Council.
"It makes sense for the county to have a harbor district, but does it make sense in its current format?" Kiraly said. "I think that with this opening now, we can look at … how to best serve the county and it's three marinas."
McGrath announced his departure from the district in a statement yesterday (Sept. 12) where he said: "It has been a challenge and an honor to work for the district. Due to the hard work of a solid team of professionals, the district has come a long way and has accomplished much in the last three years."
McGrath has reorganized the district's finances and assisted it in becoming debt-free. He also negotiated contracts with the district's two union groups and has made significant progress on projects such as the removal of Romeo Pier at Pillar Point and the dock renovation at Oyster Point Marina.