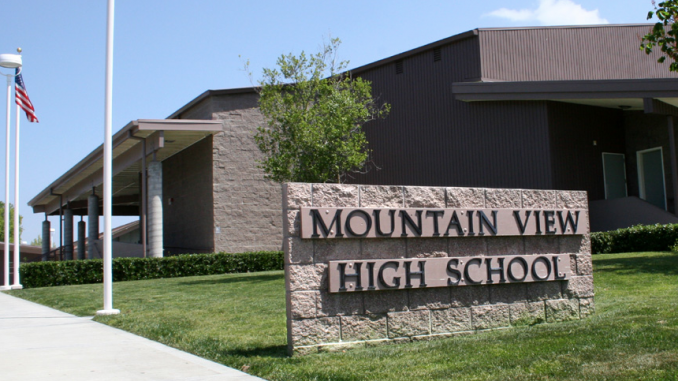 BY ALLISON LEVITSKY
Daily Post Staff Writer
A Mountain View High School student named Eddie Keep has died, Mountain View-Los Altos High School District officials said yesterday (Aug. 7).
In an email to parents sent on Monday (Aug. 6) afternoon, Principal Dave Grissom didn't say when, where or how Eddie died.
He said that the teen's family had asked the district to withhold the cause of his death, then acknowledged that there had been "rumors" that he had died of suicide.
"Since the subject has been raised, we want to take this opportunity to remind our community that suicide, when it does occur, is a very complicated act," Grissom wrote. "It is usually caused by a mental disorder such as depression, which can prevent a person from thinking clearly about the problems of his or her life and how to solve them."
Grissom said that therapists, administrators and teachers would be available to listen to students who wanted to talk about the loss, but that they wouldn't be able to share details of Eddie's death.
The first day of school in the district is Aug. 20.
Grissom said that many of Eddie's friends at Mountain View and Los Altos high schools had already heard the news.
"Our heartfelt sympathies are with his family and friends," Grissom wrote, noting that students with relatives or friends who are terminally ill or have passed away may be more sensitive to the sad news.
"We can keep a watchful eye on these students if you let us know who they are," Grissom wrote. "Please call your student's assistant principal if you feel your teen is in need of additional assistance."
Grissom said he would notify parents "if more information becomes available."
The email linked to the Community Health Awareness Council, a Mountain View organization that has therapists available to students.
The Santa Clara County Medical Examiner's Office couldn't find any information on the death when asked yesterday.
When asked if police had handled any suicide cases in recent days, Mountain View police spokeswoman Katie Nelson said the department doesn't release information about suicides.
There are many resources available to anyone in crisis, including the National Suicide Hotline at (800) 784-2433, the Santa Clara County Suicide and Crisis Hotline at (855) 278-4204 and the Crisis Text Line (TEXT HOME to 741741). All three services are free, confidential and available 24/7.