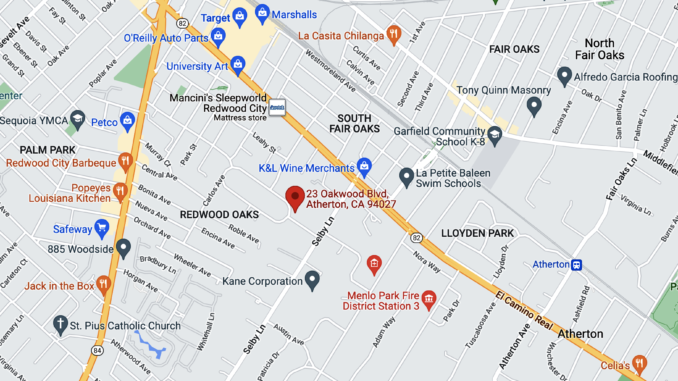 By EMILY MIBACH
Daily Post Staff Writer
A group of Redwood City residents are ringing the alarm on plans for up to 26 townhomes next door in Atherton, saying the wealthy enclave is cramming its most dense development practically into their city.
The residents objecting to the plans live right along the border of Redwood City and Atherton, and are displeased with the town's plans to create a townhouse zoning in order to get multi-family housing among the town's single-family estates. They have been attending meetings in both Atherton and Redwood City to express their discontentment.
The owner of 23 Oakwood Boulevard is interested in building townhouses on the 1.6-acre plot. Formal plans for the project have not been filed.
Premium Content: To read the rest of this article, please click here and Sign In or Subscribe to access our paid site.
If you have a Daily Post Archives account, your access includes Premium Content such as this article. Enter your Archives Username and Password, and you will be redirected to the article.
If you are a first-time user, please Subscribe to select a plan that meets your needs, and create an account to view premium content such as this article.